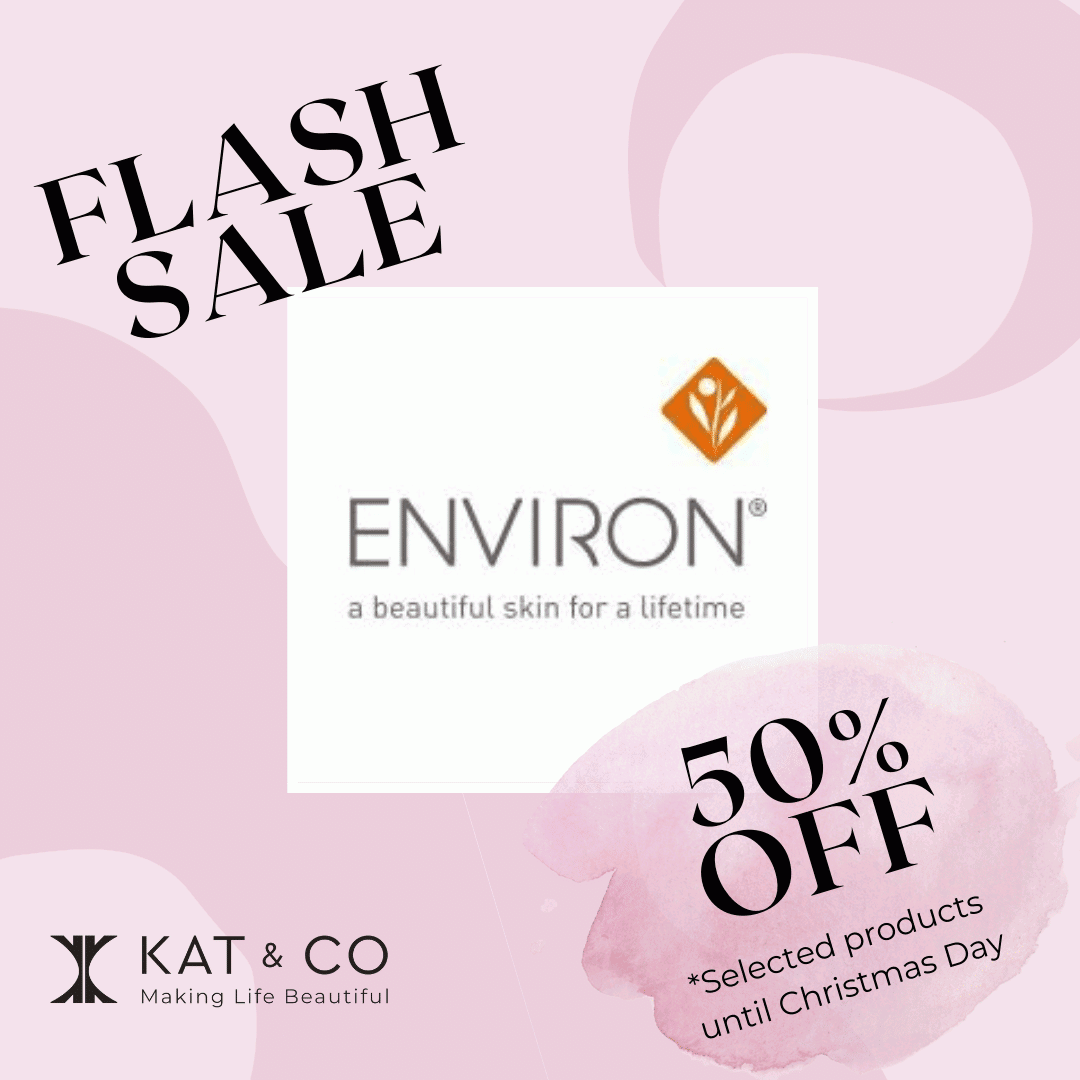 We've got a special FLASH SALE on two Environ products at Kat & Co.
Enjoy an amazing 50% off the cost of both AVST 2 and AVST 3 while stocks last.
Environ is a globally recognised Professional Skin Care range, backed by science and research. The founder, Dr Des Fernandes, a plastic surgeon and pioneer, believes that skin has a life and that the combination of vitamin A, C & E is the "oxygen" it needs to look healthy and radiant. This range can be used for all skin types to ensure maximum long-term benefits with minimal side effects.
Call the team at Kat & Co on 0121 456 7930 or email enquiry@cckat.com to take advantage of these fantastic prices.