What is an Environ facial like?
Environ facials using The DF II Machine are unique treatments using advanced technology to enhance the penetration of vitamins and other active ingredients through the skin's barrier giving instant and lasting results.
Treatments can be either part of a good skin care maintenance programme alongside the Environ homecare regime, or can be used as a course of 12 to target specific problems such as hyper pigmentation, light to medium expression lines, or lack of vitality. Results can be enhanced when used in combination with procedures such as chemical peels or laser skin rejuvenation.
With sensitive skins, a slight retinoid reaction can occur while the skin gets used to vitamin A. This causes slight reddening, flaking of the skin's surface (this is rare) and generally this can be avoided by starting on low strength vitamin A products and working through the range to high strength retinols.
The skin therapist will tailor the facial to your specific needs during your appointment. We have a variety of facials to choose from:
The Environ Active Vitamin Facial
Environ active vitamin is designed for first time users of environ working on 3 treatment areas. Your skin therapist will tailor your facial by choosing appropriate serums, ready for penetration.
Advanced Active Vitamin Facial
Environ advanced active vitamin facial is the classic DF facial. A mild LAC PAM peel will also enable a fresh, more youthful appearance. The advanced facial works on 10 treatment areas reducing signs of ageing, lightening pigmentation and improving skin tone and texture.
Environ Pro Collagen Facial is specifically designed to combat ageing concerns. It covers the full 10 treatment areas using the DF II machine and an anti-ageing peptide serum. This will rejuvenate, plump, increase cellular turnover and reduce signs of ageing. This facial also includes the alginate masque and a neck and shoulder massage. We recommend using the Environ Avance Serum as part of the home care to complement this treatment.
Focus frown & advanced active vitamin facial combines and satisfies those patients that have specific areas of concern. Whether this is frown lines, dehydration or just general maintenance of your skin, this is the perfect facial to personalise your treatment.
Each treatment is 1.5 hours long and the cost is £120.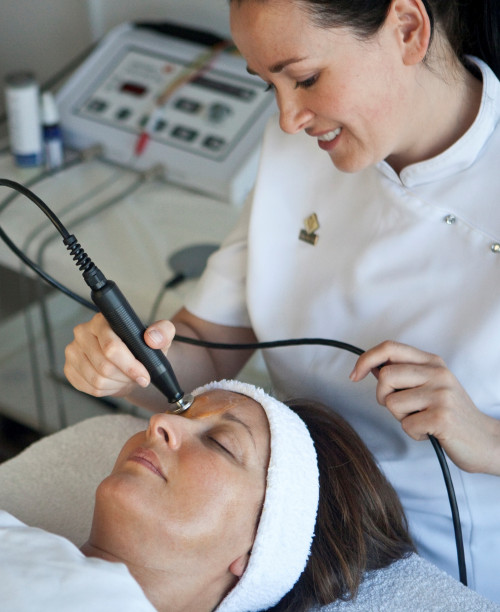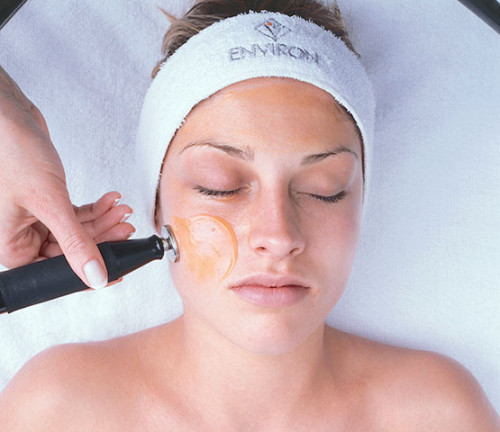 Environ Lymphatic Drainage (MLD) Facial
Manual Lymphatic Drainage (MLD) is known as one of the best kept secrets in the Health and Beauty industry. It is an effective, healing treatment well worth having for its calming and relaxing properties alone. Find out more about Lymphatic Drainage Massages here.
MLD is a very rhythmic and gentle massage that stimulates the Lymphatic System (the body's waste disposal) to work at its optimum level. Very specific and gentle movements of the skin are used to create a pulse that increases the rate at which waste, toxins and excess fluids are drained from the body's tissues. It is the perfect treatment to reduce swelling and encourage healing post surgery.
When combined with the Environ skin care products, the treatment is both therapeutic and regenerative.
Treatment is for 1 hour and costs £65. A treatment package of 3 costs £180.