INTRODUCTION
This group of surgery is performed to restore or improve the balance of the facial triangle formed by the chin and cheeks. A jutting chin can be reduced by removing some of the chin-bone and recessive chin can be built out either by sliding the chin forwards or by inserting an implant on the bone.
Flat cheek- bones can be built out by inserting implants over the cheek bones.
CHIN & CHEEK RESHAPING PROCEDURE
Operation time

1 hr

Anaesthesia

Local/Twilight

Nights in hospital

Day Surgery

Risks - common

bruising, swelling, temporary numbness

Risks - uncommon

infection, asymmetry, bleeding, permanent numbness, permanent nerve damage, silicone implant displacement

Pain and discomfort

3 - 7 days

Follow-up after surgery

1 week, 3 months

Time off work

1 week

Sports

2 weeks - walking
4 weeks - jogging
6 weeks - everything

Result

12 weeks until final result
scars continue to improve over 18 months
Click here for dermal fillers as an alternative.
FEES
| | |
| --- | --- |
| Chin Augmentation with Fat Graft | From £3,199 |
| Chin Augmentation/Reshaping with Implant | From £5,717 |
Arrange Your Chin Reshaping Appointment!
FACE IMPLANT SURGERY INFORMED CONSENT FORM
What our Patients say
Chin & Cheek Reshaping Testimonials
"From a very early age, in my twenties, I had wanted something done about my lack of a chin. I knew about the possibility of a chin implant..."
J. G.
Before / After Pictures
Chin & Cheek Procedure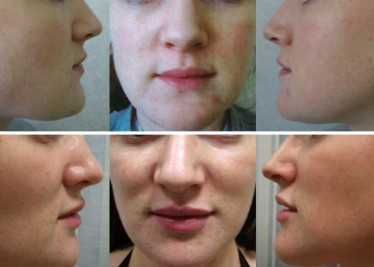 ...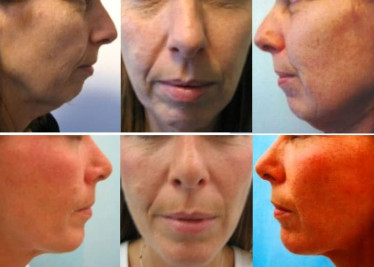 ...