BREAST UPLIFT TESTIMONIALS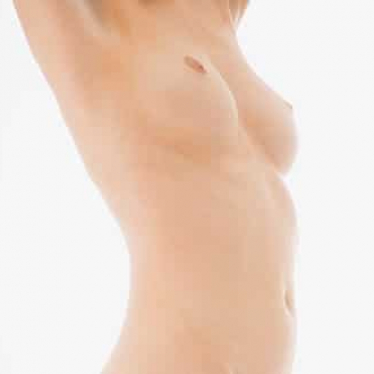 WHAT OUR PATIENTS SAY
We take pride in our work and patient satisfaction is very important to us. We are very grateful to everyone who has taken the time to gift us with feedback and words of thanks and appreciation.
This section is updated regularly.
Hello, I am 62years old...I feel I need to tell you all how happy and amazed I am with the results of my breast lift + implants... After years of not being happy with breast augmentation from 20 years ago I decided to do something about it... Thank goodness I was recommended the fantastic Mrs Kat... From consultation to the day of procedure and the aftercare Mrs Kat and her team provided for me was amazing.. Can't stop admiring my new boobs... Thank you so much...
Mastopexy breast uplift
"In September 2016 I had a mastopexy with CC Kat after having two children with only 19 months apart. My breasts were not how I wanted them to look and I felt very self-conscious. I truly say Mrs Kat is amazing and have made me cofident again. I reccomend her to anyone I speak to about my procedure."
T. E.
Mastopexy breast uplift
"I was very unhappy with the shape of my breasts, so I did my research on the internet and found great reviews of Mrs Kat. I also had worth of mouth reviews which were all excellent. I went for a consultation with Mrs Kat and knew she was the right surgeon for me. She was friendly, honest and has a lovely manner. Three months later, I am extremely happy with the surgery, love my breasts and am a lot more confident. So glad I went to Mrs Kat. Could not have imagined better. Thank you so much."
Mastopexy
"Merry Christmas to you and everyone at CC Kat Aesthetics. I wanted to say a huge heartfelt thank you for being so meticulous and a perfectionist in your work. I am delighted with my results. But also, I have been so happy with the entire process from my initial consultation through to post op care. This was a big decision for me and came during a time when i felt extremely low about my physical appearance. I am over the moon with my results. Natasha has also been fantastic during both surgeries and the Obagi Nu Derm system. "
K. A.
Breast Uplift
Birmingham
"Mrs Kat is amazing, I had 3 consultations before seeing her and the minute she spoke i just knew she was the one. Clearly knows her stuff and put me at ease. Mrs Kat has magic hands! I travelled 2 hours one way from Cambridgshire for consultants and my operation was at Solihull Parkway. It was worth the drive! Mrs Kat has changed my life. I had one breast two sizes bigger than the other, severe sagging and loose skin at the top of my breasts. I'm only 3 weeks post op and already i'm over the moon with my results. They are exactly what i wanted and i cant believe how well i have healed by filling Mrs Kat's advice. Mrs Kat's nurse Natasha is amazing, really knowledgeable and helpful, nothing is too much trouble. Throughout the whole process I have felt confident in Mrs Kat. The whole team at the office and in the hospital were brilliant. Thank you for changing my life! If anyone is thinking about this procedure please go and see Mrs Kat, its a breast lift and implants is a huge operation to have and you want to be in the best hands and Mrs Kat certainly has them."
Breast Uplift
"I had two procedures with Mrs Kat and i couldn't recommend her enough. Mrs Kat was recommended to me by a family friend who 'only wanted the best surgeon'. Often plastic surgery can have a reputation of being scary and daunting. Mrs Kat put me straight at ease. With her expert knowledge everything was explained to me in great detail. I instantly knew I was in great hands and felt comfortable. She really is the best! Knowledgeable, and a great person. At only 24 and with tubular breasts and significant weight loss/some sagging, i was quite embarrassed about the procedures I was going to have done, I can honestly say that having this done is the best decision I have made, I was in great hands. 3 months post surgery I could not be happier. My scars are minimal, the after care was amazing and I genuinely can't stress enough what an amazing surgeon and person Mrs Kat is. I would like to thank Mrs Kat and her amazing team. For everything, A* all around. "
Breast Augmentation and Mastopexy, Areola Reduction
"I had a mastopexy with a small reduction...to lift and reduce my post children and post weight loss rather pendulous breasts. I wish I had done it years ago! Mrs Kat listened and understood exactly what I wanted. She was thorough and clear in the initial appointment, explaining carefully what the surgery could acheive and the post op care. Her admin support team were efficient and knowledgeable in their arrangements and follow up. The surgery itself went without a hitch, and the care I received at the Little Aston hospital was first class; the lovely anaesthetist and the nursing staff were friendly, professional and reassuring...nothing was too much trouble. My recovery went smoothly and as planned, and now, three months on, I love my new shape and my age appropriate pert bosom! I can't praise Mrs Kat and her team highly enough. Thank you all."
L. L.
Mastopexy
"My self esteem was pretty low before my surgery and i was tired of my heavy bust. I looked matronly and my shoulders had these awful indentations. I have always been big in the bust area but i stupidly got implants in the hope of filling out my bust as i got older gravity began its misery inducing assault on my body. I should have just had an uplift from the beginning but you live and learn. I hated the implants and dreamed of wearing little sun tops and strapeless dresses. Pretty bras with thin straps. I was in my early teens, the last time i could do that and i never thought that would change. Well long story short, I had a consultation with Mrs Kat at CC Kat Aesthetics. I was strangely nervous, but its very holistic and calming place for a consult and the staff were really lovely. My assigned nurse Natasha was very sweet and lovely and Mrs Kat was amazing. I went feeling apprehensive and i left feeling excited. I suddenly couldnt wait to get the surgery and when an available appointment came up at short notice i jumped at the chance. I think deeply about my decisions but once i make up my mind i like to get on with things, so that worked brilliant for me as i had surgery two weeks after consultation. There was alot to organise, as i am not at all local to the hospital, but the staff were brilliant and accomodated everything quickly and professionaly so all went without a hitch. On the day of surgery, again i have no negatives to report. Everything went smoothly and i was calmer than i imagined in some part because my nature is calm when i decide upon something but also found that my surgeon generated an atmosphere of calm confidence and i therefore was able to have every confidence in her ability. I recovered really quickly after surgery and received greatcare from start to finish. I had my implants removed which were intact and i also had the capsules removed and the uplift all at the same time. I am glad now that i got everything done at once. I thought about staging it after reading some of the reviews on realself but after my consultation i had a gut feeling of confidence in my surgeons capabilities. My recovery was quite uneventful, i thought it would be difficult, but again it was hitch free. I was on a real high by the time my first check up was due and did find it difficult to slow down as i felt ready to do things a bit to soon which is not at all wise. I feel really blessed to have found such an amazing surgeon, who is supported by a great team and blessed to have had such a positive experience from start to finish."
Mastopexy & Implant Removal
"Many years ago I had an unsuccessful breast lift with another surgeon. As the result was so poor I decided to have implants to make me feel better about myself. After 10 years with implants and finding out that I had PIP ( the faulty French implants). I decided to have explantation surgery or implant removal without replacement. After searching for a surgeon that would do the removal and also remove silicone filled lymph nodes ( I tried five consultants nearer to my home in the North West ) I was told about Mrs Kat. I arranged a consultation and explained how I felt to Mrs Kat, she understood what I wanted and agreed to take out my implants and capsules along with 2 x lymph nodes and then do a breast lift. Having been told by a different surgeon that I would not like the end result and that I had no breast tissue left to do a Mastopexy, it was lovely to hear Mrs Kat say that she could do all of this for me and that I would be happy with the results. Little did I know just how my life would change after meeting this very lovely and sincere lady. I was really apprehensive leading up to the surgery, not knowing what the end result would be, but I really had no need to worry because the results are truly amazing. She really is so very talented, she managed to make a silk purse out of a sows ear!! I would recommend any woman wanting this type of surgery to go and see Mrs Kat because you can be assured of the best advice, best treatment and best result possible."
A. C.
Mastopexy
North West
"Many thanks for carrying out my breast uplift and implants. It is 4 weeks and I obviously have a long way to go to a complete recovery but I am ecstatic with the results so far. At 41 my boobs now suit my body and my personality instead of looking like they should be on my grandmother! Special thanks to the PA's Rita and Louise who were both more than helpful on several occasions. Somehow I think I will be visiting again… just trying to work out if it's my nose or my bum next!"
H. C.
Mastopexy & Implant Removal
Northfield
"I can't thank you enough! You've put a spring in my step and made me feel 20 years younger! Not only are you an amazing surgeon, but also artistically creative and a beautiful, caring person. Thank you from the bottom of my heart… and my husbands!"
L. M.
Mastopexy
Erdington
"Thank you to Mrs Kat and all the staff who are all so professional and caring with a personal and happy manner. Mrs Kat, your skills and precision as well as your holistic approach has by far exceeded my expectations. Thank you so much"
L. M.
Mastopexy
Birmingham
"I just wanted to thank you all so very much for my new look! I hated the way my breasts looked after I lost alot of weight and the uplift combined with the implants has given me back the full bust I had before. You gave me exactly what I was after - fuller, natural looking breasts... in the right place! I also want to thank all the nurses that cared for me too as they were all so lovely, patient and reassuring (especially given the fact that I was a pathetic, squeamish patient!) I was nervous about scarring, but I am amazed at how the scars after only just three months are virtually invisable. I would never have expected to confidently wear a bikini after only two months. I would definatly recommend the procedure for anyone in the same position I was. The only downside from my procedure from my point of veiw was having to wear a support bra for three months! I feel a million dollars!"
S. B.
Mastopexy
Birmingham
"Since having my mastopexy and implant surgery I have gained back the confidence I used to have and have a new lease of life!! Mrs Kat is an absolute perfectionist and from the moment I met her I knew she understood exactly what I wanted to achieve. Genius!! Mrs Kat and her staff are so kind, thoughtful and understanding. Words cannot describe how happy I am and much I appreciate what you have done for me. Thank you!!"
E. L.
Mastopexy
Lichfield
"Thank you for making me feel more confident about myself. I had a mastopexy and implants and also a tummy tuck. I will alway be really grateful to you as your work is wonderful. I've chosen the best surgeon there could ever be as your work on me was perfect and I recommend you to everyone. Thank you so much for everything you have done and everyone who looked after me"
L. H.
Mastopexy
Kingshurst
"Just a quick note to say a big thank you for giving me back my wonderful boobs!!! One year on and they still look perfect. You are brilliant in what you achieve." As you understood what I wanted and were very precise and friendly. I am so glad I had my procedure done at Little Aston; a great hospital, lovely staff and a fantastic surgeon! What more could I ask for? Thank you!"
S. L.
Mastopexy
Walsall