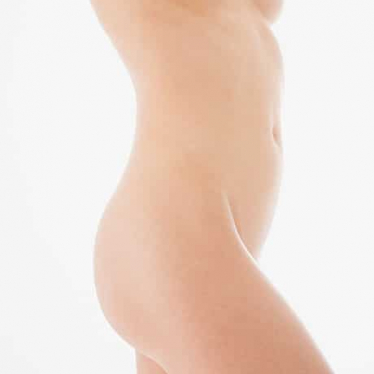 INTRODUCTION
Liposuction, also known as liposculpture or suction assisted lipectomy, is a technique to remove unwanted fat deposits. The unsightly distribution of body fat is usually due to an inborn tendency to deposit fat in one particular area of the body, most commonly the hips. Other areas include; the neck, arms, tummy, loins, thighs, inner side of the knees and the ankles. The growth of a benign fat tumour (lipoma) can also be a disfigurement, and in men fatty swellings can develop under the nipples to look like breasts (gynaecomastia).
LIPOSUCTION PROCEDURE
| | |
| --- | --- |
| Operation time | 1 - 2 hrs |
| Anaesthesia | Twilight |
| Nights in hospital | Day Surgery |
| Risks - common | bruising, swelling, temporary numbness, temporary skin irregularity |
| Risks - uncommon | infection, excessive scarring, asymmetry, bleeding, permanent numbness, permanent nerve damage, fat necrosis, skin dimpling or contour irregularity |
| Pain and discomfort | 3 - 7 days |
| Follow-up after surgery | 1 week, 3 months |
| Time off work | 1 - 2 weeks |
| Sports | 2 weeks - walking 4 weeks - everything |
| Result | 12 weeks until final result scars continue to improve over 18 months |
FEES
| | |
| --- | --- |
| Small Area | From £4,585 + £1,103 for each additional area |
| Medium Area | From £5,688 |
| Large Area | From £6,793 |
| Complex Area | From £8,319 |
Arrange Your Liposuction Appointment!
LIPOSUCTION INFORMED CONSENT FORM
LIPOSUCTION
POST-OPERATIVE INSTRUCTIONS
Instructions on discharge
On the day of discharge there will be waterproof dressings under the pressure garment.
Pressure garment to be worn day and night for 2 weeks but can be removed once a day for a quick shower.
TED stockings to be worn for 2 weeks.
One spare pressure garment will be provided.
Discharge with standard painkillers.
Drink a lot of fluid to replace the fluid removed during the liposuction.
Dressing clinic
Usually about a week after the surgery when the wounds will be inspected.
Activities
No restrictions on activities but wise to avoid anything strenuous for the first 2 weeks.
Wound care for first 3 months
Micropore tape to the scars - once well healed - for at least 3 months. The micropore tape is to stay on for showering and baths and simply patted dry and not to be changed until it is very loose and almost falling off by itself. Frequent removal of the micropore tape can irritate the scar.
Moisturise the scars after the first 3 months.
Moisturise the skin.
IF YOU EXPERIENCE ANY PROBLEMS OR HAVE ANY QUERIES FOLLOWING YOUR SURGERY PLEASE DO NOT HESITATE TO CONTACT THE WARD.
What our Patients say
Liposuction Testimonials
"Fantastic surgeon. Amazing team. Kind, caring and considerate. Professional and friendly manner. This is another procedure 10 years on from a different procedure..."
E. B.
"My experience of cosmetic surgery has been 100% positive from start to finish. I underwent surgery which included VASER liposuction to my abdomen and neck..."
Mrs K. M.
"As a man I was wary about embarking on a cosmetic surgery journey, but within 5 minutes of meeting Miss Kat, my concerns were eased as it was obvious..."
Mr L. L.
"Only 2 weeks ago I had Vaser Liposuction to multiple areas on my legs and wish I had done this years ago! I would visit the gym 4 times a week and eat healthy..."
D. S.