BREAST ENHANCEMENT USING FAT TESTIMONIALS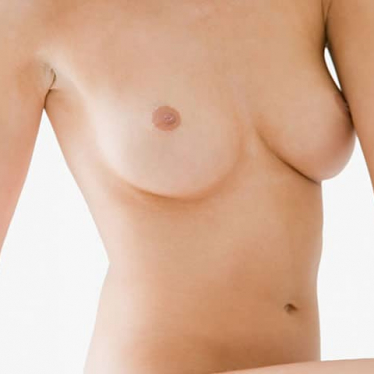 WHAT OUR PATIENTS SAY
We take pride in our work and patient satisfaction is very important to us. We are very grateful to everyone who has taken the time to gift us with feedback and words of thanks and appreciation.
This section is updated regularly.
"From a very early age I have always been conscious of the size difference between my breasts. My right breast has always been smaller than my left. It left me feeling insecure about the way they looked, I was always worried about wearing bikinis and tight t-shirts in case anyone noticed. I especially didn't like my partner to see them. I am now twenty three and have decided to be brave and have something done to my breasts, after years of thinking eventually they will equal out, it's now time do something about it. I made an appointment at my local doctors I explained what was wrong. She put me in touch with a plastic surgeon called Mr Harris. During my consultation with Mr Harris he spoke of a silicon implant to go in my breast that was smaller, he then said he would like me to visit Mrs C.C.Kat. He explained that Mrs C.C.Kat does autologous fat injections. A process were fat is taken from the body and injected some were else. In my case this would be my breast. He thought this would be more suitable for what I was after. I arranged a consultation. At the consultation Mrs C.C.Kat examined my breasts. Mrs C.C.Kat agreed the size difference was quite significant. I explained how uncomfortable I felt about them. We then spoke about the process of autologous fat injections. As for one I have never heard of his process before I only thought that a silicon implant would correct the difference. Mrs C.C.Kat explained fat would be taken from either my thighs, stomach or bottom and injected equally into my smaller breast. Mrs C.C.Kat explained that all fat cells injected may not survive and the process may need to be completed again. There would be minimum scaring as no skin would actually need to be sliced open and if the majority of fat cells injected survived I would only need the procedure done once. Another advantage was I would be having slight liposuction from the area the fat was taken from which to me was brilliant - thinner tummy or thighs as well perfect! I went home that night and thought about everything Mrs C.C.Kat had discussed with me I decided that autologous fat injections was a much better way of equalising the difference in my breasts. I booked an appointment and got my op date for the seventh of November 2012 I was nervous but excited. On the day Mrs C.C.Kat came and spoke to me and explained the procedure again. Before I went for my op I had had another appointment were it was decided were the fat would be taken from, which was my thighs and stomach. I have never had an operation before but everyone was lovely and made me feel at ease as I was very nervous. I went down to theatre at six o'clock and came back to my room three hours later. I came round and was surprised to not be in too much pain a little discomfort from the area the fat was taken from and my breast felt fuller. In the morning when I woke up I managed to get up and walk to the bathroom slowly but was surprised how well I was doing. I left that morning and went home with my information packs. I rested for about a week but was able to do things, after a few weeks I was able to put the hover round for my mum and do near enough most things just steady. I had some bruising on my thighs and stomach and breast my breast was swollen which was completely normal for what I had just had done. I wore surgical stockings for two weeks after. I had tiny plasters on the area the fat was taken from and injected. I had one signal stitch in each of these. After two weeks passed I was back at work, I would have been able to go back to work before but my job involves a lot of lifting otherwise I would have been able to go back after a week. After a few weeks I went to Mrs C.C.Kat for a check-up everything was fine and my breasts were equalling, my right was still slightly swollen but that could take up to three months to properly go. It has now been seven months since I had my breasts done I am extremely happy with them. They match, I could even were a t-shirt without a bra I feel so much more confident. I have the tiniest scar on my thighs which is hardly even noticeable you wouldn't even recognise it as a scar. As for where the fat was injected into my breast and nipple area - I couldn't tell you where it was there is no scaring at all. My thighs and tummy are slightly smaller to which is wonderful. I would recommend anyone to look in to autologous fat injections before opting for a breast enlargement straight away as I think this procedure is so wonderfully clever in how it has made me feel so much more comfortable with my body and it won't need to be done again like a silicon enlargement there is so many plus sides to it. Once a year for five years I will see Mrs C.C.Kat for a check-up appointment. I'm so pleased with the outcome"
Anon
Breast Enhancement Using Fat