BREAST REDUCTION TESTIMONIALS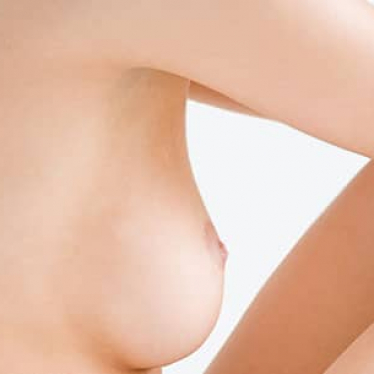 WHAT OUR PATIENTS SAY
We take pride in our work and patient satisfaction is very important to us. We are very grateful to everyone who has taken the time to gift us with feedback and words of thanks and appreciation.
This section is updated regularly.
"Mr Salibi is brilliant. From our first meeting (virtual) to my 6 week post op appointment. He is genuine, thorough, and very knowledgeable. I felt completely at ease. He answered all my questions and more. He was very attentive, caring and he made me feel completely safe, at ease and comfortable. I had complete trust in him and my results are amazing thanks to him."
Anonymous (Doctify)
Breast Reduction
"Thank you Mrs Kat for giving me the confidence to have my breast reduction. I am so grateful to have found you. With your skills you have done a beautiful job. The benefits for me after my breast reduction are:
I no longer have pain in my neck or shoulders
No more bra straps digging into my shoulders.
I can breathe better.
I can walk straighter.
My breasts are no longer weighing me down.
I am no longer self conscious in public.
I can now get in and out of the bath without my husband's help.
I can cut my own toenails (large breasts always got in the way!)
Clothes fit me much better.
Seat belts in the car are much easier to use.
I can now buy bras in normal shops.
I can now buy bras with front fastenings - due to arthritis in my arms and hands, I could not get my hands around to do bras up at the back and would have to get my husband to help me.
I am so proud of my perfect perky breasts. Thank you. "
S. K.
Breast Reduction
"Excellent treatment from the first consultation to the last appointment. The results are perfect. Very reassuring staff, cannot fault treatment. Healing period exactly as explained by Mrs Kat. Would recommend to anyone."
G. W.
Breast Reduction
"I would recommend CC Kat whole-heartedly. Mrs Kat reassured me about my treatment told me in detail what to expect and was empathetic. I received my treatment and the post op care was fantastic. I felt fully supported by her and the team. No question was too silly. A truly professional service. Thank you."
N. H.
Breast Reduction
"42 years old, breast size 30H. Breasts literally saying hello to my navel and causing me strain on the neck and upper back ache. Mrs Kat is warm, friendly and compassionate. She cares about her patients and has a great sense of judgement when it comes to changing the shape of your body. The post op recovery was superb, I only took ibuprofen on the first two days and then needed no further pain medication. I am now a 32E and my osteopath has commented on how much better my upper back looks. I would highly recommend CCKat for her breast reduction."
Breast Reduction
"I had a breast reduction, mastopexy and augmentation just over 3 months ago by Chien C. Kat and I can truly say I couldn't have picked a better surgeon. Chien's work is everything and more than what i expected. Prior to surgery I had severe drooping and my breasts were a horrible pointed shape. My nipples had also expanded and over took near enough the whole end of my breasts. Three months post surgery and my breasts look amazing, the scarring are very little and my nipples now look normal now they have been resized. Chien considered my size when we agreed on an implant together and the implant she had advised turned out to look perfect on me. My breasts now sit perfectly on my chest and the empty space I had is now full and rounded. When people ask about my breasts I can confidently tell them which surgeon did my procedure and always recommend going for a consultation with Chien as i know once you enter the consultation room you feel a professional, experienced and confident vibe about Chien C. Kat which is definitely the reassurance I needed to give me the push to go for it."
Breast Reduction
"Thank you for working your magic on me. You have changed so much in me and made life more comfortable, i feel younger too. My new breasts are better than i hoped for and my husband agree's. Many thanks."
J.M.
Breast Reduction
"I had many changes of heart as to whether i was making the "right" decision prior to the operation, fearing everything which may go wrong. I feel its being one of the best decisions ive ever made in my life. Due to your wonderful work and the outcome been so good, my confidence has increased considerabley to where im wearing clothing which i would have never chosen to wear before. I continue on path of trying to loose weight which will improve further outcome. Much appreciation for everything and continue the wonderful work for future patients. Yours Faithfully."
H. D.
Breast Reduction
"Just had to send you my thanks for everything you have done for me over the past three years! You really have completely changed my life. If I had known what a difference this would have made to my life (with the reduction), I would have done it years ago,just feel so much better in mysef. I would advise anyone who is not happy with 'big boobs' please go and do something about it, it really is worth the little bit of discomfort for a few weeks. I am completely happy with the outcome of your work on me! Once again a BIG THANK YOU."
A. D.
Breast Reduction
Wales
"I was a 34 HH and have talked for years about getting a breast reduction, but never made any move to make it happen. I think it was fear that it would be sore and how it would look that held me back. I can now say i wish i had done it years ago- the operation had very little pain, the recovery was as predicted and i am extremely happy with the results. Much better than I ever imagined! I feel like a new women and would encourage anyone else considering it to go ahead and do it and not put it off as long as i did."
Anon
Breast Reduction
"I cannot thank you enough. I feel so much happier, more confident and at ease with my body shape. The results have exceeded all my expectations. I feel like a new woman ! Thank you so much."
S.T. Birmingham.
Breast Reduction
"I recently had a breast reduction with Mrs Kat. She has changed my life completely. I feel more at ease with myself, all the discomfort and aching shoulders have gone. Mrs.Kat is the nicest person and puts you at ease. She always welcomes you at each hospital visit."
J.H. Tamworth
Breast Reduction
"There are no words to express my thanks to Mrs Kat. For the first time in my life I feel normal."
C.W.
Breast Reduction
West Midlands
"I can hardly find the words to express my gratitude to you after the Breast Reduction you performed on me. I literally feel transformed (and very well), the whole experience was so much easier than I expected and much less painful than I had imagined. Although I am still being cautious, I look forward to resuming my exercise regime in due course – not to mention an orgy of lingerie shopping! Please convey my thanks also to Dr Arif for his skills and care with my anaesthetic."
T.N.
Breast Reduction
West Midlands
"I wish to thank you so much for the Bilateral Breast Reduction the result is fantastic! I feel like a new woman!"
I.A.
Breast Reduction
Solihull
"I'd like to thank Mrs CC Kat for changing my life. I've wanted a breast reduction for as long as I can remember. Going from a 34G to a 34B is the best thing that could have happened to me. Im 53 years old and now I feel as if I have the boobs of a 20 year old! I can now wear tops, dresses etc without feeling top heavy and out of proportion. From the initial consultation, the operation itselfand throughout the aftercare Icannot fault any of the process. Nothing was too much trouble, and i was kept fullly informed at all stages. I have no hesitation in reccommending Mrs CC Kat and her team to anyone thinking of having a breast reduction; You won't regret it!"
J.S.
Breast Reduction
Halesowen
"I would like to thank Mrs Kat for her exeptional understanding of my needs and desires. She has given me a confidence I never thought possible."
F.O.
Breast Reduction
Shirley
"I had a Breast Reduction in October 2011. I stayed one night at Spire Little Aston Hospital. I went in on a Saturday morning and was out the following morning. My experience was extremely good. All the staff at the hospital made me feel at ease and were very nice and professional. Mrs Chien C Kat was excellent! Such a nice and caring professional woman. I was very nervous about going to see the consultant as I have always wanted this surgery but never thought I would have it done. Just meeting Mrs Kat made me feel so much at ease and I didn't give it a second thought. I felt confident in her after meeting her and knowing about her work. I know a few people that have been under her care and she came very highly recommended. I am extremely happy with her work. I would recommend anyone that is thinking about having surgery that Mrs Kat's work is fantastic. The care is brilliant and I am so happy I went ahead and had my breast reduction. I feel so much better and more confident. It has changed my life. I feel much happier and can wear tops that I could never have until I had this surgery. Mrs Chien C Kat comes very highly recommended from me."v
J.B.
Breast Reduction
Walsall
"I just wanted to say a special thank you for the great job you have done for me. The difference in my feelings towards my bust is quite incredible. (I love catching a glimpse of my reflection from the side - I can't believe where they are!). I have thoroughly enjoyed meeting you and feel privileged to have had you as my Consultant/Surgeon. With total admiration and best wishes."
J. A.
Breast Reduction
Solihull
"I want to express my thanks to Mrs Kat and her medical staff for the excellent treatment I received before, during and after my operation. Having breasts that are too large has been, quite literally, a burden. I have had years of discomfort carrying around extra weight and not being able to fit into my clothes. Once I had discussed the details of the operation in my initial consultation, I had no hesitation in going ahead with the procedure, which was only mildly painful, and I went back to work within a few days. The improvement to my shape and the sense of well-being it has given me has made me feel so much more energetic and, well, lighter. I only wish that I had made the decision years ago. I would recommend anyone who has had the same problem as me to have a breast reduction. It's not just about vanity, it's about feeling confident and in proportion and being able to exercise without wearing restrictive and uncomfortable bras. I can't emphasise enough the big difference it has made to my life. So, a big thank you, Mrs Kat, for your skill and expertise. The results have far exceeded my expectations, both physically and psychologically."
N. J.
Breast Reduction
Buckinghamshire
"Since my early teens I have been self-conscious of being "top heavy" with excessive breasts. These affected my confidence, my posture and my lifestyle as I didn't want to participate in sports and they restricted the style of clothes I could have due to the size! For years I put off the idea of surgery, until I suddenly decided at 50 that I wanted to be happy with my body. Recommended by my GP, I was impressed at our first meeting when you showed that as a surgeon you were compassionate and cared greatly about your work, to the point of being able to tell me exactly how much weight would be taken from each breast! The whole process was seamless, shortly afterwards my breast reduction operation was scheduled and the procedure completed. I am amazed with the result, as I cannot believe how painless and quick the recovery was, the scars are practically invisible and its only 3 months since the operation. I now have better posture, and am now able to buy clothes 2 sizes smaller with two piece suits in one size. Looking at the pre-op photographs, I cannot believe how big (and ugly) my breasts were!! You and your team were fully supportive throughout and I hever once doubted my decision to proceed. Thank you all so much for your care, my life has improved tremendously."
K. S.
Breast Reduction
Solihull