BREAST ENLARGEMENT TESTIMONIALS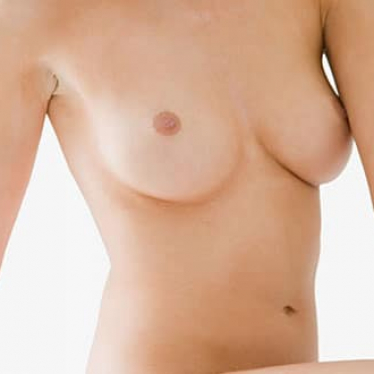 WHAT OUR PATIENTS SAY
We take pride in our work and patient satisfaction is very important to us. We are very grateful to everyone who has taken the time to gift us with feedback and words of thanks and appreciation.
This section is updated regularly.
"So I've had my surgery! 400cc Opticon over the muscle. I am absolutely over the moon. Every single member of the Kat and Co team are truly wonderful. The minute I walked in I felt my nerves melt away. The reception staff are so friendly. Nurse Sally was amazing, so bubbly, happy and approachable. I appreciate her making me feel so comfortable. I did take magazines with me but didnt read a single one of them. She was so informative and professional, a true asset to the team. Dave Green (anaesthetist), what a wonderful man, so funny and so professional. I immediately felt as ease around him, he talked me through everything so thoroughly. When he placed the cannula, I didnt even feel it!! All of the surgical team there were AMAZING, they came over to say hello to me in the operating room but I cant remember all of their names but they were just fantastic.
L.W.
Breast Enlargement
"With much research I stumbled upon Kat&Co, from the first query till now 5 days post op these lovely people have been amazing, super professional and I couldn't ask for any more. Customer service is fab as well as the aftercare. Leading up to my BA I was anxious 1, because it is in a Clinic instead of a hospital (though I think both are offered depending on if you are having a GA) 2, the twighlight anesthesia. I had nothing to be worried about.... Twighlight was amazing. So much better than a GA. Recovery is quicker you don't feel sick. The only negative would be I personally had a bad headache for around 30 mins after. The guys that did the anesthesia spoke to me prior and in the theatre, explained everything to me. And actually I felt it was better than being in hospital. No one judging you for being there having cosmetics done. And no one left my side. Can't wait for my 1 week post op appointment and to finally see the result."
S.S.
Breast Enlargement
"Great experience from start to finish! Every member of staff were very informative and supportive in the lead up, the twilight anaesthetic was brilliant, I didn't feel a thing during and wasn't groggy in the slightest afterwards! I had Sal look after me before and after op, she was brilliant! And the aftercare has been flawless too. Amazing company, amazing results, highly recommend!"
G.M.
Breast Enlargement
"From moment of arriving & staff being so caring & making you feel relaxed, to the (wonderful!) disbelieve once I came round from the Op having not remembered or felt a single thing, feeling fresh & ready to go home within a couple of hours! I was home having lunch & feeling great within no time.
The most amazing of experiences! I can vouch for this surgery, especially with this type of sedation.
Oh and I have the most amazing boobs! Highly recommend to anyone considering.
Thank you so much Kat and Co super Team!
D.B.
Staffordshire
Breast Augmentation
"Doctor Salibi explained everything in detail & discussed surgery options with me, l was made to feel very comfortable in an otherwise uncomfortable situation & cannot thank Dr Salibi enough for his efforts on the day."
L.W.
Breast Augmentation
"Hello, I just wanted to let you know that I've had my surgery. My whole experience at Kat and Co has been amazing, I'm so glad Kirsten carried out my surgery. Thank you for keeping me updated too. "
R.K.
Breast Enlargement
"Dr Kok is fantastic! Had breast implants, and i am so so happy with the results! He's always on hand through email if you have any queries, and was very friendly and easy to talk to. Highly skilled surgeon, who I wouldn't hesitate to recommend to anyone! Thanks Dr Kok! :-)"
Private Patient
Breast Enlargement
"I had wanted a 'boob job' for as long as i can remember and i finally got given the gift of my dreams this year for my 30th birthday
Although my birthday was in april, it took me a lot longer than expected to find a surgeon, i found it so scary putting my faith in someones hands After lots of research and following Dr Ken Koks instagram page, i decided to book a consultation, i found the page really helped as seeing the videos and reviews showed that he was a genuine person I was nervous for my consultation but as soon as i met ken he put me at ease, he was really friendly, not too serious, i felt i could have a 'normal' conversation with him and he listened to everything i said He assisted me in deciding on size and shapes of implants and was honest with me about what would work for my shape and what wouldn't After the consultation and before the surgery i had lots of questions that kept popping into my head that i hadn't asked, i emailed ken and every time i did he responded so quickly with all the answers i was after, even at 11pm on the night! On the day of the surgery ken again put me at ease, the clinic was so nice and relaxed, all of the staff were lovely including receptionists, nurses and anaesthetists Ken double checked measurements with me and made sure i was happy with the options i had picked I opted for the twilight anaesthesia and i can honestly say i was so sedated i thought i had been to sleep, i recovered within 15 minutes and was up and able to leave after an hour! I had some questions during the first few days of recovery and again as before, ken was on hand emailing me back to help with my questions I saw ken for a follow up at 5 weeks and we were both really happy with the results I finally have a set of boobs and can fill my clothes! I wanted to look natural but to not have to pin my clothes or avoid what i wanted to wear because it hung off me and thats exactly what i got I am just over 6 weeks post op now and i went for my bra fitting today, i have gone from a very empty B cup and an F cup, although this sounds like a massive change, the lady in the shop complimented how natural my breasts looked and said they suited me so well I was so excited today to finally be able to buy pretty bras that didnt have triple boost padding Ken - I can't thank you enough for giving me the confidence to wear what i want and to not feel conscious when i get in the shower/get changed, i used to cringe at my reflection in the mirror but now i am happy with what i see, i can't wait for summer 2022 so i can show off my new breasts in a bikini! You made this journey easier than i thought and even enjoyable
I would absolutely recommend ken and his team at kat&co to anybody who is considering surgery, go for it, they will change your life! x"
Private Patient
Breast Enlargement
"I had never considered breast enlargement, however, as years have passed (I am 48) my figure & breasts are not as they were (after breast feeding 3 children) & neither is the confidence about my body.
Whilst in lockdown I really started thinking about doing something for 'me' about breast augmentation.
Mrs Kat had carried out a small mole removal the previous year on my face & I was so happy with the result felt confident about approaching her. My sister also had her breast enlargement at Kat & Co and results stunning.
So I booked in for a virtual consultation (which was as good/thorough as a face to face visit) then, feeling serious about going further with this, visited the clinic for a consultation to consider breast size & discuss the procedure etc. I am very tall & slim & really wasn't sure what would be the best size & shape, however Mrs Kat put me right at ease & knew exactly what would suit my physique.
I felt so confident (& excited!) about the potential breast result, knowing the simplicity of the whole procedure & the downtime for recovery with the new Twilight anaesthesia used (including the stringent & safe methods used at the clinic around COVID), I booked in for the Op straight away.
Admittedly, feeling extremely nervous (moreso about the anaesthetic than anything else!) I really could not believe the positive experience had. From moment of arriving & staff being so caring & making you feel relaxed, to the (wonderful!) disbelieve once I came round from the Op having not remembered or felt a single thing, feeling fresh ready to go home within a couple of hours! I was home having lunch & feeling great within no time.
The most amazing of experiences! I can vouch for this surgery, especially with this type of sedation.
Oh and Mrs Kat gave me the most amazing boobs! Highly recommend to anyone considering.
Thank you so much Mrs Kat & her super Team!
D.H.B
Breast Augmentation
"Dear Mrs Kat, Thank you so much for giving me a confidence boost and for the most perfect boobies!! 🙂 I knew as soon as i met you that you were the person for the job. I had never had anything done before and have a huge phobia of needles and hospitals in general, but yourself and you team made it so easy. It's the best thing i've ever done !
J.M.
Breast Augmentation
"AMAZING! Having considered breast enlargement for a number of years and being a 5ft 1 petite figure, my concern was that I would never receive a natural look. After hearing Mrs Kats name as a reccomendation by numerous people, not just people who had been to her but people who had undergone breast enlargement elsewhere, I decided to book a consultation. Before attending, I was already convinced if I was to have this procedure she was the surgeon for me! Upon arriving, Mrs Kat outweighed my expectations - her warm and friendly manner made me feel instantly at ease, the questions asked through her consultation forms and implant options show she wants you to make the right decision and it became very clear to me this is her passion and not just her job! Her wealth of knowledge means she understands exactly what results you want and her professionalism and passion shines through. I had no doubts about booking this procedure! The staff at CC Kat Asthetics can't do enough for you and have been a pleasure to deal with throughout! ! I went into my surgery with little to no nerves, and woke up to the boobs Mrs Kat had recommended during my consultation and was amazed by how natural the results were! All the small points carefully thought out by Mrs Kat and her team such as supplying you two post operative bras took all of the stress out of recovering too ! My healing process was a breeze and I quickly returned back to work. My scars are so neat and tidy and 3 months on my breasts are looking amazing! I have always felt in safe hands and love the fact even after your surgery, the care with Mrs Kat doesn't end there. I always felt reassured if there was or is ever an issue, I will be in safe hands ! My only regret is I didn't do it sooner ! Thank you Mrs Kat for making such a daunting experience such a pleasure, for giving me the perfect breasts and giving me back my confidence! Mrs Kat is the boobie queen. I hope you wear your crown proud!"
C.G.
Breast Augmentation
"During my youth I was always obese. Whilst my childhood years were good, I tried really hard to lose weight but nothing worked. When I was 19 I was diagnosed with an under active thyroid. I used this diagnosis to my advantage and through diet and exercise I lost 10 stone in 10 months. By my 21st birthday I was 10 stone. However I had been left with a massively deflated chest which had barely no breast tissue. I also had excess skin on my stomach, thighs and upper arms. In 2004 I decided that I wanted breast implants and I began to research surgeons in my area. I decided to book a consultation with CC Kat. From the very beginning I found Miss Kat to be extremely professional, approachable and knowledgeable about breast enhancement. I decided to book my operation and was extremely happy with everything from the pre op consultation, the care received, the operation, post operative care and most importantly the results. Over the next 13 years I have had each of my problem areas rectified through abdominal reduction, thigh lifts and most recently an upper arm reduction. Each time I returned to CC Kat to perform the surgery. The hospitals changed but the surgeon was always CC Kat. I trusted her, had enormous confidence in her abilities and have always been delighted by the results and the experience. In January 2017 I needed my original breast implants changing. After having 2 children, losing more weight and the aging process my implants were clearly visible and rippling. I believe this was a challenging procedure as I had very little breast tissue and muscle and thin skin. However CC Kat replaced my implants under my muscle and was able to give me breast that not only look natural and don't ripple but also suit my frame. I can't recommend CC Kat and her team enough, I only have positive things to say about my experiences and would definitely return to CC if I require any further procedures. I now have no excess skin, a great bust and all thanks to CC Kat.
N.J.
Breast Augmentation, Abdominoplasty, Thigh lift and Arm Lift
"I first decided to have a breast augmentation around a year ago and did alot of research online. I had some initial consultations with a number of highly recommended plastic surgeons in the UK. Mrs Kat inspired confidence and was the most understanding surgeon of them all. Everything from start to finish was explained clearly, and I felt completely reassured and well looked after. I am a competitive bikini fitness body building model. This means I have a very active lifestyle and Mrs Kat was able to recommend a suitable size and style of implant that suited my lifestyle. There are many more things I could say on how excellent their services has been, but I highly recommend anyone thinking about having a similar surgery to get in touch with Mrs Kat. Many thanks Mrs Kat, Natasha and all of her team."
M.H.
Breast Augmentation
Birmingham
"I found the whole process from start to finish to be delightful and didnt feel apprehensive as everything was explained to me all through the process. CC Kat has given me the confidence I was lacking and given me my body back that I had lost having had a child. Thank you to you and your staff who are all super friendly and I couldnt have asked for a better experience."
S.J.
Breast Augmentation
Birmingham
"My experience with CC Kat was amazing from the first consultation to my final examination. I was an extremely nervous patient as never having an anaesthetic I was confident and reassured. The operation was over within about 40 minutes and pain free. It felt uncomfortable for about 48 hours and then just following instructions. This whole experience has changed my life. I feel more comfortable in clothes and swimwear, and there is no other surgeon I would ever to go. Mrs Kat is just brilliant."
Breast Augmentation
Birmingham
"Mrs Kat was extremely welcoming and made me feel totally at ease. I am so happy with my result, she listened to exactly what I wanted and I have ended up with exactly what I asked for. I am so happy. I would recommend Mrs Kat to anyone."
G.H.
Breast Augmentation
Birmingham
"Mrs Kat was highly recommended to me and from my intial consultation. I knew I was in the best hands. Mrs Kat reassured me on the day of surgery as I was a nervous patient, and the procedure went very well. Post surgery I couldnt be happier with the results, I am a more confident person with my figure and can look in the mirror with a smile on my face. Thank you just doesn't come close to how grateful I am to Mrs Kat and her team."
H.S.
Breast Augmentation
Birmingham
"From the initial enquiry I felt under no obligation to have any treatment, but I felt very at ease and knew instantly that I wanted to proceed with Mrs Kat. The first consultation was very straight forward and all my options were clearly explained. At the hospital the service I received was wonderful and the operation and recovery were straight forward. I couldn't be more happy with the outcome."
H.R.
Breast Augmentation
Birmingham
"I have been wanting breast enlargement for years and eventually decided to go with it. I researched a lot and came across Mrs Kat over the internet. I booked in for a consultation and knew straight away she knew exactly what i wanted. The day of the surgery, she was amazing very calming and reassuring as I was a nervous wreck. Overall i am so happy with the results and do not regret my decision at all to have had breast enlargement done. I would highly recommend Mrs Kat."
K.F.
Breast Augmentation
Birmingham
"Dear Mrs Kat, I am writing this as I am looking at my photographs five days after the op. I am so very happy you have certainly turned my life around. I now have my self confidence and self esteem back and feel incredible. On our first consultation you advised me on my problems with the thyroid and lymphatic system and my weight. I spoke to my GP and after blood tests increased medication and went on a high protein diet. I stopped drinking alcohol (this had become a way of coping) increasing exercise with goal in mind and with the right advice to follow, my health and strength improved massively. Immediatley after the operation I was pain free and had no discomfort. I had been living with a tightness to my chest and felt like i was carrying rocks around. I did not take pain killers during or after the op. Also on your advice i took arnica and had absolutley no bruising. Washing in the Hibi scrub before and after. Now nearly twenty days on the scars are barely noticeable and positioned perfectly in the crease. My right nipple seems to have changed shape and with corrective tattooing will look "normal" the size of implant is perfect for my body shape. Having had several cosmetic procedures in the past both here in the UK and Miami FL I can quite honestly say your approach as a surgeon both professionally and emphatically towards your patients is excellent, first class and simply i am lost for words with what you have done for me. My family are benefiting from the new zealous me. Happy New Year Mrs Kat. New Year New Start!."
"Mrs Kat was fantastic. Very professional and made me feel at ease through the whole process beginning to end. I had a consultation with a different surgeon and he didn't make me feel comfortable, as soon as i had a consultation with Mrs Kat i knew she was the one i was going to have surgery with. After reading amazing reviews i knew she would be great anyway. Don't look any further any further- see Mrs Kat!."
Breast Augmentation
Birmingham
"I had always had very small breasts and was forever using inserts in my bras especially in the summer months and they were not comfortable to wear. I am quite small in stature and without much breast tissue i felt more "boyish" than womanly. This really affected my confidence in many areas of my life. I thought i would grow out of those feelings but i never did. So upon recommendation by a trusted friend whose results i was very impressed with i went to see Mrs Kat who was absolutley wonderful and made me feel that she understood how i felt and would help me to feel the way i needed to. When i look at the results now i wish i had done this procedure many many years ago. It is as if Mrs Kat went into my mind and saw the picture i had of what i wanted and recreated it perfectly!!! How does she do this? She has far exceeded my expectations in every way. From the support prior to the operation to the after care i have had a very supportive experience. I cannot recommend Mrs Kat highly enough. She has a wealth of experience, professionalism, understanding, compassion and is an absolute genuis at what she does! I could not have taken this journey with anyone else."
D.K.
Breast Augmentation
Sutton Coldfield
"I had finished having children and had always felt a little self cnscious of my breasts, more because of the shape rather than the size. I wanted very natural looking breasts. My implants went on top of the muscle as i was advised that would give me the best shape. My surgery went very well and i made a very quick recovery. My pain was minimal and was soon back to normal !"
Breast Augmentation
"I have always been self conscious about my breasts and at 20 years old decided to make a change and feel better about myself. I was originally a 32AA and decided to get 250cc teardrop implants, submuscular. I am over the moon with the results and am now a 32C and they look really natural like i wanted."
Breast Augmentation
"Mrs Kat was truly amazing ! There was nothing I could fault with the whole procedure. I couldn't be happier with my results- she really has changed my life for the better. I am eternally grateful. I would tell anyone who is thinking about this procedure to go to Mrs Kat, even her nurses and staff were brilliant!"
C.T.
Breast Augmentation
Birmingham
"I did my research.. Alot of research! There are no words to describe how at ease CC Kat made me. After toying for so long whether or not to go for the surgery i knew instantly that i was in good hands. A true professional and perfectionist! I cannot recommend high enough the work of Kat and all her team. I felt comfortable and confident on my descisions the whole way through. I had a horrible shape before surgery and felt embarrassed and lacked confidence on the beach. Now i feel like i'm enjoying my holidays the way i should! At 32 i have a new found confidence my only regret is i didn't do it earlier! Trust what Mrs Kat advises... She is a perfectionist and knows what will work with your body. Worth every penny. Only problem i have now is stopping myself from spending a fortune on fab new swimwear and undies!"
Breast Augmentation
Mrs Kat, I wanted to thank you for giving me confidence; i feel like a new person inside and out. You are truly a very gifted and talented surgeon and an extremley caring person. I will forever be grateful for the way i was treated by yourself and your team. I couldn't be more pleased with my results. I love my boobs!!!"
J.S.
Breast Augmentation
Nuneaton
"It has been around 6 months since I underwent breast enlargement surgery with Mrs. Kat and haven't had a single regret. I had always been extremely self conscious but at 19, and after using all the "miracle" bust enlarging creams on the market, I finally realised my breasts weren't going to grow or form properly. I started looking into breast enlargement surgery and drove my partner to despair as I seemed to be spending all of my spare time on the Internet researching and reading endless reviews on different plastic surgeons. I spent 3 years doing so and met with various local surgeons, 2 of which I booked my surgery date and ended up cancelling with both of them because I felt so uneasy. Although some of the consultations were free, I almost always felt rushed and my concerns about the procedure were often dismissed. During this time my anxiety about the procedure rocketed. It is fate that one of my tutors had had a tummy tuck with Mrs Kat and recommended her, so I booked a consultation at her clinic also knowing that she used polyurethane implants which is what I wanted. The consultation was very in depth and it was clear from the start that my well being, not my money, was priority as I was asked questions not only about my physical health but my psychological health too. Mrs. Kat was very understanding of my anxiety and answered all of my questions and addressed all of my worries. Not only was I thoroughly measured and marked, I was checked for any signs of undiagnosed lumps in my breast. I was then walked through to her (extremely patient) clinical Nurse Natasha and tried on breast implants sizes to get an idea of the sizes and shape that Mrs. Kat recommended for me. I walked away 100% confident that I wanted Mrs. Kat to perform my procedure, I had a cooling off period and booked my surgery date. During the run up to the operation I was a nervous wreck! Natasha and the ladies in the office had to deal with me in tears on the other end of the phone on numerous occasions! But I finally did it, I had my surgery and it was easy peasy. Sometimes I cant believe that I've actually done it. I wished that I had spent the weeks leading up to it excited rather than distressed at the prospect of having an operation. I couldn't have asked for anything more from anyone, from the anaesthetist, the hospital staff, the ladies at Mrs. Kat's clinic, Natasha and Mrs. Kat herself. I will forever be grateful for the way I was treated and the results are perfect, just what I asked for. My quality of life has improved so much, thank you x"
H.T.
Breast Augmentation
Solihull
"I feel I really need to write to you, although words don't seem enough to thank you for what you have done for me! When I met with you yesterday and the band was removed I felt like a real woman for the first time in years. I wanted to throw my arms around you and hug you, maybe not what you wanted but you were lucky to escape! I know many people have asked why I have done this at my age, but all I say is why not?? This is something I have thought about and wanted for years and I am so happy I met you and took the plunge!! Through all of this I genuinely felt you wanted me to feel better about myself, you have been non-judgemental and kind throughout. I even felt yesterday that you felt pride in your work with my boobs! So you should because what you do is a work of art! On the way home I went into total meltdown and burst into tears, ones of happiness for the first time this year. I can't wait until they settle down and I actually look for pretty bras not just the padded AA'S!!! I have had an awful year this year and can honestly say you have enabled me to end it on a high. For this I thank you from the bottom of my heart. I look forward to seeing you again in February. PS. Please pass on my thanks to your anaesthetist at the Spire Little Aston Hospital his sense of humour and personality made my first general anaesthetic a memorable experience!!"
S.H.
Breast Augmentation
Birmingham
"I just want to take this opportunity really to say thank you to Mrs Kat for doing such a wonderful job with my breast augmentation in October 2009. After seeing the news and hearing all about the PIP implants it has made me so pleased that I paid that bit extra to go with someone like Mrs Kat rather than going for the cheaper option where I would now have to have my implants removed"
C.S.
Breast Augmentation
Stourbridge
"Thank you so much for the blog on your page assuring people like me who had a breast implant with you last year. I must confess to being scared out of my mind on the reports on the TV this morning and your blog reassurance that you have never used PIP implants helped get me through the day without worrying. I have nothing but admiration and praise for Mrs Kat and what she did for me and I am so very grateful for this information. Kindest regards to you all"
S.B.
Breast Augmentation
Halesowen
"For as long as I can remember, even going back into my early teens, I have always had a real hang up about my breasts. I envied all my friends who had 'womanly' curves and who could wear backless dresses, bikinis and sexy lingerie confidently. I, however would do everything I could to hide my tiny, unshapely breasts. In May this year I finally plucked up the courage to book an appointment and see the famous Mrs Kat! I had heard such amazing reports about her work and everyone had such stunning results that I was desperate to see her! I was warmly welcomed by Lisa and the team in Mrs Kat's city centre clinic and before I knew it I was sitting chatting to Mrs Kat about my breasts! I was instantly put at ease and from then on all my nerves went away and I was full of excitement at the thought of my new shaped breasts. Mrs Kat discussed thoroughly about what my options were as I had a condition called tubular breasts which meant I needed my areola repositioned as well as implants. My Mum had had breast cancer many years ago so I also asked Mrs Kat about if there were any issues with that and made sure it was ok to have surgery. I then saw Natasha , Mrs Kat's nurse who explained my different implant options and sizes. This was the fun part, experimenting with different shapes and sizes and trying them on under my clothes! The big day arrived and my nerves had kicked in big time! I was welcomed at the hospital and taken to my room and within about 30 minutes had met my anaesthetist and was gowned up for theatre! Mrs Kat came in shortly before to go through the procedure and kindly drew on me! The next 30 minutes was pretty scary, more of a combination of nerves and excitement. The next thing I knew I was lying in the recovery room. It was all over and done with! I felt suprisingly fine, no real pain, more stiff and tight, almost like I had done a really hard weights session! After a couple of hours I was allowed up to get dressed...Upon doing so, I managed to catch a glimpse in the mirror of my new shape and even though it was early days, I was ecstatic with the results. In terms of recovery, I feel it was quick and I healed fantastically. I was walking and using the bike at the gym within 10 days then back to more vigorous exercise after 5 weeks. Mrs Kat really did change my life and I will never be able to thank her enough. She has now given me the confidence to walk around the bedroom in underwear, wear backless and low cut dresses with no bra , wear a bikini and feel amazing...all things that 6 months ago, I would have never dreamed of doing. Everyone who has seen my new breasts cannot believe the lack of scarring, the attention to detail that has gone into them and has said Mrs Kat is a perfectionist and has created a work of art... I still cannot put into words just how thrilled I am with the results and would recommend anyone who wants their shape changed to see Mrs Kat tomorrow!"
V.G.
Breast Augmentation
Birmingham
"It is certainly true that when you have never had something then you are not aware of what you are missing. Following my breast augmentation recently, I have been transformed into a woman and now wonder why I didn't consider the surgery before. Since the procedure so many of my friends and family, who are not aware that I have undergone surgery have commented on how well I look. This is quite amazing as within the past few months the same people had questioned if I was ill or having problems. My clothes now fit as they should and I feel fantastic. I can not express enough how grateful I am to you for this. Your professionalism and skill has changed my life and for this I thank you. I would also like to express my gratitude to your whole team from CC Kat Aesthetics and associates at Little Aston Hospital for their support and professionalism."
J.R.
Breast Augmentation
Wigan
"After many years of feeling unhappy with my breasts, I decided to have surgery. Mrs Kat was wonderful and the advice and consultation from her and her staff totally put me at ease. After having the surgery my life has completely changed. I am more confident and am over the moon with my new look. I cannot thank Mrs Kat and everyone at the clinic enough for all their wonderful help and advice. Thank you so much - you've changed my life!"
V.J.
Breast Augmentation
Birmingham
"I would like to say thank you for all the treatment, help and advice you have given me over the last few years. You have not only been my doctor but a friend too. You truly have a gift in what you do to make people feel better about themselves and have a warm, friendly nature. I wish you good luck for the future."
K. B.
Breast Augmentation
Northfield
"Thank you for creating my new look that I dreamt of for 6 years! I was always scared of having breast augmentation, but you made me feel comfortable and excited as you understood what I wanted and were very precise and friendly. I am so glad I had my procedure done at Little Aston; a great hospital, lovely staff and a fantastic surgeon! What more could I ask for? Thank you!"
S.L.
Breast Augmentation
Walsall
"For as long as I remember I have never been happy with my breasts, always comparing myself to other women. As I got older I remained a 32AA/A I had my children and still my breasts didn't change size. I never felt like a woman and buying bras and bikinis was just impossible as I could never get one small enough. For years, I had talked about breast enlargement but with all the horror stories you hear I just didn't have the guts to go ahead with it. That was until my friend dragged me along to one of Mrs Kat's open evenings where I wasa very impressed. On talking to my own GP it was Mrs Kat she recommended to me. So I finally booked my consultation. Mrs Kat was wonderful, I explained I wanted a natural look and she discussed what she thought would look best on me. I went away and had a think about it. I did as much research as I could and decided now was the right time for me. The day of the operation came and I can honestly say the staff and Mrs Kat put me at so much ease I did not once feel nervous. 3 months on and I have had my final consultation and can I just say for the first time I can remember I totally and absolutely love my body, I feel like a woman and feel so feminine it's untrue. The amount of people that have told me what a huge difference they have made to my shape and how much more confident I seem in myself is untrue. I am back to living my normal life and I do everything as I did before. I would like to say a great big thank you to Mrs Kat as she will never know the difference she has made to my life. But if this is something you have been thinking about then I can assure anyone, Mrs Kat really is the best."
L. S.
Breast Augmentation
Pelsall