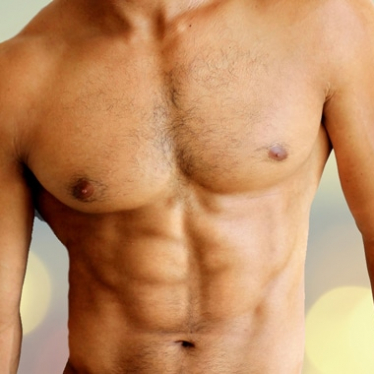 GYNAECOMASTIA
Gynecomastia (more commonly known as moobs or man-boobs) is a medical term meaning male breast enlargement. In the majority of cases, there is no known cause and, although rarely talked about, it is a common condition. For men who feel self-conscious about their appearance, breast-reduction surgery can be helpful. The procedure removes tissue from the breasts, and in extreme cases excess skin.
Most teenage boys experience some degree of breast enlargement affecting one or both breasts. However, by early adulthood less than 10% have a residual problem. This incidence rises with age, reaching approximately 30% (1 in 3) in older men.
The breast is made up of two main components, glandular tissue (firm and dense) and fatty tissue (soft). If there is predominantly a diffuse fatty enlargement of the breast, liposuction is the usual treatment. This involves sucking out the tissue through a small tube. If excess glandular tissue is the primary cause of breast enlargement, it may need to be excised with a scalpel. This will leave a scar, usually around the nipple edge. This excision can be performed alone or in conjunction with liposuction. Major reductions that involve the removal of a significant amount of tissue and skin may require larger incisions that result in more obvious scars.
At your consultation, your surgeon will explore possible causes for the enlargement, assess the nature of the problem and decide with you the type of surgery, if indicated, and the type of anaesthesia.
MALE BREAST REDUCTION PROCEDURE
| | |
| --- | --- |
| Operation time | 1.5 hrs |
| Anaesthesia | Twilight |
| Nights in hospital | Day Surgery |
| Risks - common | bruising, swelling, temporary numbness |
| Risks - uncommon | infection, bad scarring, asymmetry, bleeding, permanent numbness, nipple areola loss, seroma |
| Pain and discomfort | 3 - 7 days |
| Follow-up after surgery | 1 week, 3 months |
| Time off work | 1 - 2 weeks |
| Sports | 2 weeks - walking 4 weeks - jogging 6 weeks - everything |
| Result | 12 weeks until final result scars continue to improve over 18 months |
Visit our FAQs page for more information regarding the surgery.
MALE BREAST REDUCTION FEES
| | |
| --- | --- |
| Male Breast Reduction (Gynaecomastia) | From £5,330 |
Arrange Your Gynaecomastia Appointment!
GYNECOMASTIA INFORMED CONSENT FORM
MALE BREAST REDUCTION
POST-OPERATIVE INSTRUCTIONS
Instructions on discharge
On the day of discharge the drains will be removed.
The pressure garment is to be worn day and night for 2 weeks.
All dressings to be kept dry until further instructed.
TED stockings to be worn for 2 weeks.
Discharge with standard painkillers.
Dressing clinic
Usually about a week after the surgery to check on the wound.
Activities
First 2 weeks – minimal upper body activities.
2-6 weeks - normal daily activities including driving but no excessive stretching.
6 weeks onwards – all activities.
General scar care for first 3 months
Micropore tape to the scars - once well healed – for at least 3 months. The micropore tape is to stay on for showering and baths and simply patted dry and not to be changed until it is very loose and almost falling off by itself. Frequent removal of the micropore tape can irritate the scar.
Moisturise scar after first 3 months.
Moisturising the rest of the abdominal skin and umbilical scar with active stretching of the umbilical scar to prevent shrinkage of the scar.
IF YOU EXPERIENCE ANY PROBLEMS OR HAVE ANY QUERIES FOLLOWING YOUR SURGERY PLEASE DO NOT HESITATE TO CONTACT THE WARD.
What our Patients say
Male Breast Reduction Testimonials
"I would like to take this opportunity to thank you profoundly for changing my whole life through your expert surgical skills which corrected my gynaecomastia."
S. S.
Before / After Pictures
Male Breast Reduction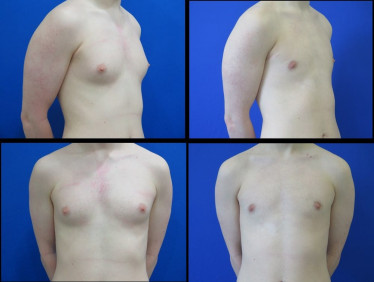 18-24 year old man treated with Male Breast Reduction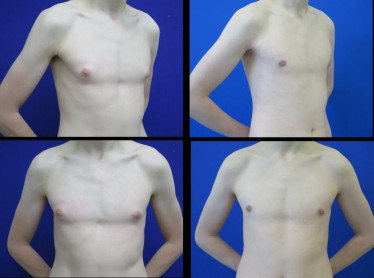 18-24 year old man treated with Male Breast Reduction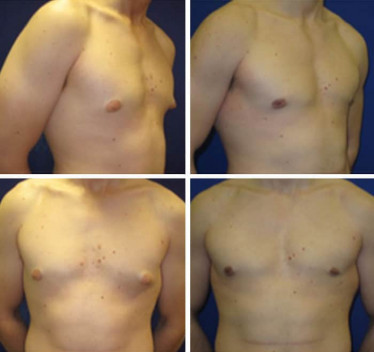 18-24 year old man treated with Male Breast Reduction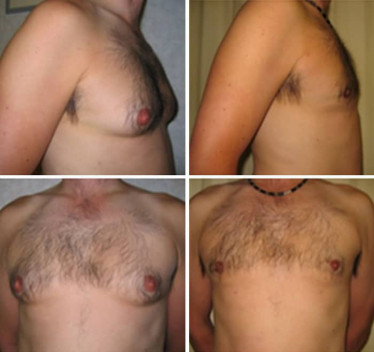 25-34 year old man treated with Male Breast Reduction