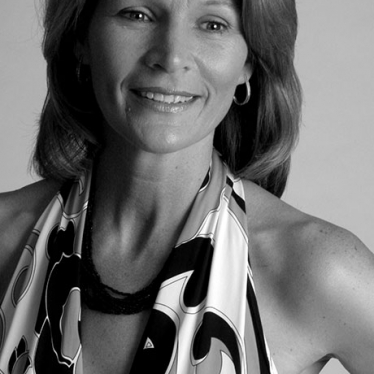 INTRODUCTION
The two stitch mini Facelift is an advanced version of thread lifts. Conventional thread lifts involve the use of barbed threads of various descriptions, with no removal of excess skin, and the duration of the results are dependent on the scarring and fibrosis that follow.
Both the two stitch mini facelift and its predecessor, the one stitch mini facelift, involves the removal of skin from the front of the ears. It is a minimally invasive procedure which can be carried out safely under local anaesthesia. It has evolved from the one stitch mini facelift and has an improved longevity as it involves the deeper structures.
The differences between the two stitch mini facelift and the one stitch mini facelift are summarised in the following table and video. It is important to note that the effect in the neck is noticeable only in patients with a thin neck.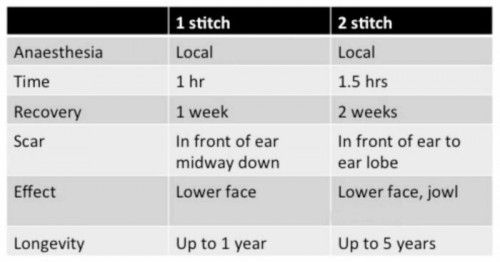 This is a great procedure for patients who want a more subtle result and who are not ready for a full facelift. It is performed under local anaesthesia, takes one and a half hours to perform and patients can return back to work after 14 days. The scars are well hidden within the hairline and the junction between ears and the face. The risks of complications are less compared to a full facelift. The results are immediate but subtle and effective in lifting and tightening the skin along the cheeks and jawline.
Combined with Botox to smoothen out lines and dermal fillers to replace volume loss, the two stitch mini facelift is even more dramatic in achieving a complete facial rejuvenation.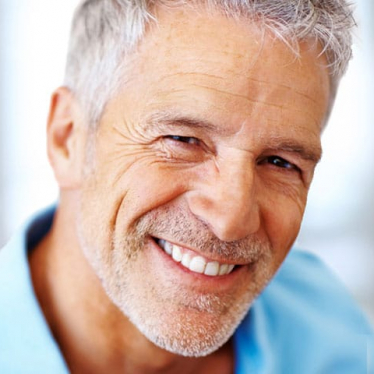 TWO STITCH MINI FACELIFT PROCEDURE
Operation time
90 mins
Anaesthesia
local anaesthetic
Nights in hospital
0
Risks - common
bruising, swelling, temporary numbness, temporary skin irregularity
Risks - uncommon
infection, bad scarring, asymmetry, bleeding, permanent numbness, delayed wound healing, early re-sagging
Pain and discomfort
3 - 7 days
Follow-up after surgery
1 week, 3 months
Time off work
14 days
Sports
2 weeks - walking
4 weeks - everything
Result
2 weeks until final result
scars continue to improve over 18 months
FEES
| | |
| --- | --- |
| One Stitch Mini Facelift | From £4,162 |
| Two Stitch Mini Facelift | From £5,146 |
PARTIAL FACELIFT SURGERY INFORMED CONSENT FORM
FACE LIFT
POST-OPERATIVE INSTRUCTIONS
Instructions on discharge
A facial garment (provided) is recommended for the first week after surgery
Antiseptic ointment to be applied to the scars in front the ears twice a day for 2 weeks, after removal of the facial garment
Ice compress for the 2 days.
Sleep with head slightly elevated on a few pillows for the first 2 weeks and avoid bending the head down.
TED stockings (if necessary) to be worn for 2 weeks.
Discharge with standard painkillers.
Dressing clinic
Usually about a week after the surgery to check on the wounds and at the end of the second week to remove the metal clips in the scalp.
Activities
No restrictions but avoid strenuous activities for about the first 2 weeks.
Wound care for first 3 months
Moisturise all scars for at least 3 months.
Moisturise face and neck religiously.
Avoid direct sunlight for the first 3 months.
IF YOU EXPERIENCE ANY PROBLEMS OR HAVE ANY QUERIES FOLLOWING YOUR SURGERY PLEASE DO NOT HESITATE TO CONTACT THE CLINIC .
What our Patients say
2 Stitch Mini Facelift Testimonials
"Mrs Kat was wonderful, went through all the treatment with me and made me feel at ease. It was just like a family environment. The surgery went very well and looked great..."
G. M.
""I was feeling really upset about my appearance as I was getting older. I was recommended Mrs Kat who discussed the options. I decided on a 2 stitch mini facelift..."
Mrs S.B.
Before Two Stitch Mini Face Lift.
After Two Stitch Mini Face Lift
Before Two Stitch Mini Face Lift
After Two Stitch Mini Face Lift