Tatler's Cosmetic Surgery Guide Best in Class for four years running.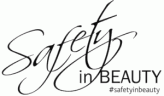 Diamond Awards 2021 Plastic Surgery Winner

Best Cosmetic Surgery Clinic West Midlands 2021

Most innovative Cosmetic Curgery Clinic Birmingham 2020
Check Out Our YouTube Channel
Take a look at our YouTube channel, where you can watch videos of the surgery as well as patient testimonials.
Join Our KatChat Patient Support Group
Join our private patient support group on FaceBook called KatChat to find other Kat&Co patients. Share your questions, concerns and experiences.
Take a Look at Our Instagram
Follow us on Instagram where you can see the latest before and after photos and videos, as well as patient reviews.
What our Patients say
Breast Reduction Testimonials
"Thank you Mrs Kat for giving me the confidence to have my breast reduction. I am so grateful to have found you..."
S. K.
"Excellent treatment from the first consultation to the last appointment. The results are perfect. Very reassuring staff, cannot fault treatment..."
G. W.
"I would recommend CC Kat whole-heartedly. Mrs Kat reassured me about my treatment told me in detail what to expect and was empathetic..."
N. H.
"I had many changes of heart as to whether i was making the "right" decision prior to the operation, fearing everything which may go wrong..."
H. D.
Arrange Your Breast Reduction Appointment!
Frequently Asked Questions
Complications are uncommon but can include asymmetry, increased scarring, sensory disturbances, and infection. You should always discuss the possible risks and outcomes with your surgeon prior to breast surgery.