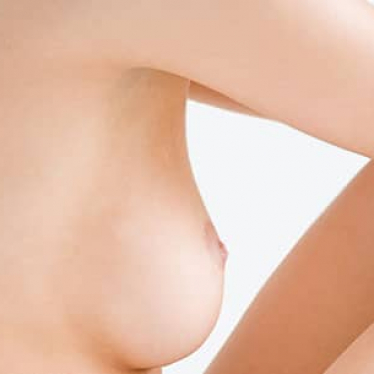 INTRODUCTION
Most women have naturally protruding nipples, but if either or both of your nipples are inverted, there is an operation that could help.
Inverted nipples usually develop during puberty and are the result of short milk ducts. If you have had an inverted nipple since puberty, there is unlikely to be an underlying medical problem. But if it has happened more recently you should see your GP straight away. There may be an underlying condition that needs treatment.
ABOUT INVERTED NIPPLE SURGERY
Surgery for inverted nipples is a relatively simple procedure. A cut is usually made directly over the nipple so that it is free from the surrounding tissue and re-stitch it so that it protrudes.
The procedure is usually carried out under local anaesthesia, which means the area will be numb but you will be awake or general anaesthesia, when you will be asleep during the procedure. You will usually be able to go home later the same day, and can return to normal activities almost immediately.
Scarring is usually minimal, though breastfeeding cannot be guaranteed after the procedure because the milk ducts will usually have been cut during surgery and will no longer be intact.
As with any cosmetic procedure, it is important that you review your expectations thoroughly before you decide to proceed. Your specialist will explain the results you can expect, and will discuss the associated risks and alternatives to the procedure before going ahead.
Inverted Left Nipple Before
Inverted Left Nipple After
Inverted Right Nipple Before
Inverted Right Nipple After
Arrange Your Inverted Nipple Correction Appointment!
INVERTED NIPPLE PROCEDURE
| | |
| --- | --- |
| Operation time | 40 mins for both sides |
| Anaesthesia | Local or Twilight |
| Nights in hospital | Day Surgery |
| Risks - common | bruising, swelling, temporary numbness |
| Risks - uncommon | infection, bad scarring, asymmetry, bleeding, permanent numbness, nipple loss, delayed wound healing, reinversion |
| Pain and discomfort | 1 day |
| Follow-up after surgery | 1 week, 3 months |
| Time off work | 1 day |
| Sports | 2 weeks - walking 4 weeks - jogging 6 weeks - everything |
| Result | 12 weeks until final result scars continue to improve over 18 months |
Visit our FAQs page for more information regarding the surgery.
FEES
| | |
| --- | --- |
| Inverted Nipple Correction (Both Nipples) | From £2,550 |
NIPPLE RECONSTRUCTION INFORMED CONSENT FORM
INVERTED NIPPLE CORRECTION
POST-OPERATIVE INSTRUCTIONS
Instructions on discharge
You will have a padded dressing over the operated area.
Keep the nipple warm to encourage good blood flow.
All dressings to be kept dry until further instructed.
Discharge with standard painkillers.
Dressing clinic
Usually about a week after the surgery when the dressing will be removed and replaced for another week.
All sutures are dissolvable unless otherwise informed.
Activities
No restrictions but avoid strenuous activities for the first 2 weeks.
Avoid excess pressure on the operated nipple, a normal bra can be worn.
No smoking, or being around people who smoke whilst wounds are healing.
Wound care
Moisturise scar for 3 months.
IF YOU EXPERIENCE ANY PROBLEMS OR HAVE ANY QUERIES FOLLOWING YOUR SURGERY PLEASE DO NOT HESITATE TO CONTACT THE WARD.
What our Patients say
Inverted Nipple Testimonials
"I attended Little Aston Hospital last year in October for cosmetic surgery (inverted nipple correction)..."
S. D.
25-34 year old female with bilateral nipple eversion