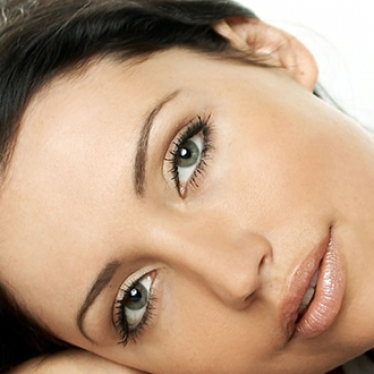 INTRODUCTION
Permanent cosmetics (also known as micropigmentation or semi permanent make up), is designed to provide a low maintenance alternative to conventional daily application. Using a very fine needle, pharmaceutical grade pigment is implanted into the skin to create a haze colour. Eyebrows can be redesigned and sparse areas filled in with a natural hair stoke technique. Perfect eyeliner can be applied, lip liner and blending creates symmetry, colour and definition to pale or thin lips. Enhancements can be as subtle or dramatic as you desire.
Permanent cosmetics is for people wanting enhancements to their make-up, hypopigmentation from scarring and nipple areola pigmentation post-reconstruction surgery.
The procedure takes 1.5 hours for the initial application, a top-up is conducted 4-8 weeks later which takes about 1 hour and allows fine tuning of colour and shape.
Permanent cosmetics will fade gradually over 1-3 years depending on skin type, darkness of pigment colour, medication and aftercare. A colour boost is recommended every 12-18 months.
A patch test is required prior to application to test for allergic reaction. The area may be swollen or red for a few hours following the procedure. Mineral make-up can be used if required.
SEMI PERMANENT MAKE UP PROCEDURE
| | |
| --- | --- |
| Operation time | 0.5 - 2 hrs |
| Anaesthesia | none |
| Risks - common | bleeding, swelling, colour fading |
| Risks - uncommon | uneven colour, asymmetry |
| Pain and discomfort | minimal at time of procedure |
| Follow-up | 2 weeks |
| Time off | 1 day |
| Result | 1 week after redness and swelling have settled |
Visit our FAQs page for more information regarding the surgery.
FEES
| | |
| --- | --- |
| Part Brow (tail ends or brow bulb) | £295 |
| Powdered Brow, Reshape or filling gaps | £395 |
| Full Redesign - Natural hair Stroke | £495 |
| Eyeliner Intense (liquid effect) Shaded or Latino | £495 |
| Lip Contour Fine Liner | £395 |
| Lip Contour with colour blend/part blush | £495 |
| Lip Contour/Full Lip Blush | £595 |
| Beauty Spots | £75 |
| Cheeks or above Top Lip | £60 |
| Skin Recolouration - Vitiligo, Burn Relaxation | £175 |
| Breast Re-Pigmentation (one breast) | £395 |
| Breast Re-Pigmentation ( both breasts) | £695 |
| Areola Enlargement / Recolouration/ Scars | £245 |
| Colour Revitalise Procedure ( taken 9-12 months) | £245 |
| Removal Procedures per session | £175 |