Tatler's Cosmetic Surgery Guide Best in Class for four years running.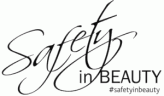 Diamond Awards 2021 Plastic Surgery Winner

Best Cosmetic Surgery Clinic West Midlands 2021

Most innovative Cosmetic Curgery Clinic Birmingham 2020
Birmingham Based Clinic!
Our purpose-built Birmingham Cosmetic Surgery Day Centre is located on Calthorpe Road, within the heart of the Edgbaston Medical Quarter.
Our ethos is to place our clients' needs at the centre of everything that we do and provide the highest quality of service.
Take a Look at Our Instagram
Follow us on Instagram where you can see the latest before and after photos and videos, as well as patient reviews.
What our Patients say
Labial Reduction Testimonials
"I cannot thank Mrs C C Kat enough, a phenomenal lady who takes great care and concern as well a surgeon of perfection..."
J. S.
"I would like to thank you, since I've had my labia minora surgery I feel more confident within myself and when I am with my boyfriend..."
S. B.
"Many thanks for transforming me. I feel better already even with the stitches in!! You made the whole experience very easy & relaxing..."
A. C.
Arrange Your Labia Reduction/Reshaping Appointment!
Frequently Asked Questions
Common risks include bruising, swelling, temporary numbness and mild bleeding. Complications are uncommon but can include infection, excessive scarring, asymmetry, bleeding, and delayed wound healing. You should always discuss the possible risks and outcomes with your surgeon prior to surgery.
We do not have a limit on the number of follow up appointment after your surgery. This can be virtual or face to face.
On the day of discharge Hibiscrub liquid soap to be used for washing the wound in place of normal soap for 2 weeks. Only a small amount to be used. Wash after each visit to the toilet.
Polyfax ointment to be applied to the wound and a sanitary pad to protect the wound for 2 weeks.
Wear close fitting underwear to provide good contact with the sanitary pad and wound.
Stop the Polyfax and Hibiscrub after 2 weeks, the stitches are dissolvable but may cause some itching, if there is still itching after 2 weeks then Sudocream can be used.
After surgery, you will have access to :
an emergency phone number that you can call 24/7
a cosmetic nurse specialist's phone that you can Whatsapp within office hours for non - urgent queries
access to the clinic which is open from 7am to 8pm everyday Monday to Friday and alternate Saturdays
Address:
20 Calthorpe Road, Birmingham, B15 1RP