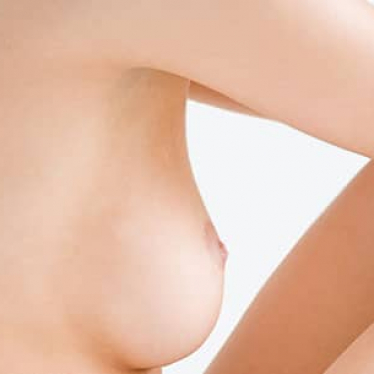 INTRODUCTION
The breast is the most important external sign of a woman's femininity. Having a full and pert breast symbolizes youthfulness and womanliness. This explains why breast enlargement, also called breast augmentation or augmentation mammoplasty, is the commonest cosmetic surgical procedure in the UK as well as the rest of the World.
When considering breast enlargement, it is important to choose a surgeon who can assess your individual build, requirements and personal desires. Based on these parameters and an artistic eye, the surgeon should then be able to advise you on the specific shape and size of implant to suit you.
Since 2010, Kat and Co has been using the polyurethane coated breast enlargement implants from the German company - Polytech. There is significant evidence of reduced capsular contracture and implant rotation rates with these breast implants. The comprehensive range of breast implant shapes also means that an implant can be chosen to fit a patient optimally. As of Jan 2020, there has only been 1 reported case of BI-ALCL associated with the Polytech polyurethane coated breast implants. This gives an incidence of 1:180 000, one of the lowest of all the implant types. Other alternative breast implant brands used include Mentor and Motiva.
The 3 breast implant companies offer a lifetime warranty against implant rupture and 10 years against implant capsular contracture. In addition, the distributor of the Polytech breast implants offer a 2 year financial support towards implant revision surgery which meets the terms and conditions. This provides up to £1500 for each breast. Kat and Co offers unlimited follow-up appointments post breast enlargement surgery.
Kat and Co has never used the PIP implants either in cosmetic or reconstructive breast enlargement surgery. These French implants ( but also distributed under different names in various European and Asian countries) were found to have a non-medical grade silicone gel not meant for placement in the human body. In addition, they had a proven higher rupture rate. These cheap implants were used largely by the cosmetic clinic chains and various clinics around the world that attracted cosmetic tourism. Read our blogs that covered the out break of news about these implants over a year's period from 2010.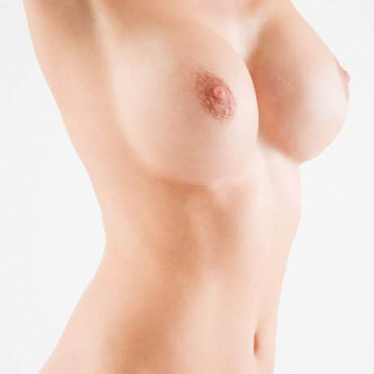 BREAST ENLARGEMENT PROCEDURE
| | |
| --- | --- |
| Operation time | 45 mins |
| Anaesthesia | twilight anaesthesia |
| Nights in hospital | 0 |
| Risks - common | bruising, swelling, temporary numbness |
| Risks - uncommon | infection, bad scarring, asymmetry, bleeding, capsular contracture |
| Pain and discomfort | 3 - 7 days |
| Follow-up after surgery | 1 week, 2 weeks, 3 months |
| Time off work | 1 - 2 weeks |
| Sports | 2 weeks - walking 4 weeks - fast walking 6 weeks - everything |
| Result | 12 weeks until final result scars continue to improve over 18 months |
Visit our FAQs page for more general information regarding cosmetic surgery.
| | |
| --- | --- |
| Breast Enlargement (Augmentation) | From £4975 |
BREAST ENLARGEMENT INFORMATION SHEET
BREAST ENLARGEMENT INFORMED CONSENT FORM
BREAST ENLARGEMENT WITH IMPLANT LARGER THAN RECOMMENDED INFORMED CONSENT FORM
OPEN CAPSULECTOMY AND CHANGE OF IMPLANTS INFORMED CONSENT FORM
POLYTECH - A BREAST IMPLANT FOR ME?
POLYTECH PROGRAMME REGISTRATION GUIDE
BREAST ENLARGEMENT
POST-OPERATIVE INSTRUCTIONS
Instructions on discharge
Mrs Kat uses a drain only in secondary breast augmentation surgeries.
The sports bra is worn over the dressings and to be worn day and night for the first 2 weeks and during the daytime only for the next 3 months.
Gentle shower is allowed and pat dressings dry.
TED stockings to be worn for 2 weeks.
Discharge with standard painkillers and antibiotics
Dressing clinic
Appointment approximately 1 week after surgery when the wound is checked
Wound is allowed to get wet after this.
A gentle shower.
Bathing from 3rd week onwards.
Activities
First week – minimal upper body activities.
2-6 weeks normal daily activities including driving but no excessive stretching of arms.
6 weeks onwards – all activities.
General scar care for first 3 months
Micropore tape to the scars - once well healed – for at least three months.
The micropore tape is to stay on for showering and baths and simply patted dry and not to be changed until it is very loose and almost falling off by itself. Frequent removal of the micropore tape can irritate the scar.
Moisturise scar after first 3 months.
Moisturising the surrounding breast skin.
Special Instructions
Sports bra to be worn during the day for the first 3 months.
Normal bra and bikini can be worn for holidays and the odd special occasion for the first 3 months.
No underwired bra for the first 3 months.
IF YOU EXPERIENCE ANY PROBLEMS OR HAVE ANY QUERIES FOLLOWING YOUR SURGERY PLEASE DO NOT HESITATE TO CONTACT THE CLINIC.
What our Patients say
Breast Enlargement Testimonials
"AMAZING! Having considered breast enlargement for a number of years and being a 5ft 1 petite figure, my concern was that I would never receive a natural look..."
C. G.
"During my youth I was always obese. Whilst my childhood years were good, I tried really hard to lose weight but nothing worked. When I was 19 I was diagnosed with an under active thyroid..."
N. J.
"I first decided to have a breast augmentation around a year ago and did alot of research online. I had some initial consultations with a number of highly recommended plastic surgeons in the UK..."
M. H.
"I found the whole process from start to finish to be delightful and didnt feel apprehensive as everything was explained to me all through the process.CC KAT has given me..."
S. J.
Before / After Pictures
Breast Enlargement
25-34 year old woman treated with Breast Augmentation
25-34 year old woman treated with Breast Augmentation
25-34 year old woman treated with Breast Augmentation
25-34 year old woman treated with Breast Augmentation
25-34 year old woman treated with Breast Augmentation
25-34 year old woman treated with Breast Augmentation
25-34 year old woman treated with Breast Augmentation
25-34 year old woman treated with Breast Augmentation
25-34 year old woman treated with Breast Augmentation
25-34 year old woman treated with Breast Augmentation
25-34 year old woman treated with Breast Augmentation
25-34 year old woman treated with Breast Implants
45-55 year old women with Capsulectomy and change of implants
25-35 year old women with bilateral breast augmentation
35-44 year old women with bilateral breast augmentation
35-44 year old women with bilateral breast augmentation
25-35 year old women with bilateral breast augmentation
25-35 year old women with bilateral breast augmentation
18-24 year old women with bilateral breast augmentation
VISUALISE YOUR SURGICAL TRANSFORMATION
Being able to see the possible surgical results in 3D (as opposed to looking at pictures of others or imagining the results) can help immeasurably with your decision making. CRISALIX offers realistic 3D simulations of surgical outcomes. Ask your surgeon about CRISALIX when you see us to discuss your treatment or watch the video and then click below to try it out!
Frequently Asked Questions

WHAT IS SILICONE?

In medicine, silicone (not to be confused with silicon, the crystalline material which microelectronics are made of) is used as a component of numerous products, e.g. probes, catheters, coatings of puncture needles and pacemakers, gloves and wound dressings, heart valves, joint replacements etc.

In soft tissue surgery, silicone implants are used for body contour correction.

The first production process for silicone polymers was patented in 1958. Silicone is produced as elastomer, silicone gel or silicone oil, silicone is ever present in our daily lives, as anti-foaming agents for cooking, as water-repellent for clothing, as electrical insulation etc. Intensive studies have not provided evidence of allergic reactions to silicone.

ARE THERE VARIOUS TYPES OF IMPLANTS?

Yes, there is a great variety of implants and our team will discuss these with you at your consultation.

HOW DO I CHOOSE MY IMPLANT SIZE & SHAPE?

Most women who are interested in breast augmentation want a natural look and an aesthetic balance of their body. Choosing the right implant shape and size is essential.

We will show you the different types of breast implants and explain surgical techniques so that together we can weigh the pros and cons and choose the best breast implants for your needs. During the consultation, please speak openly with us and communicate your personal wishes and goals for the procedure. This is the only way to create realistic expectations. Your body is unique and these needs to be considered when choosing an implant as it is important to consider your individual needs and characteristics and ensure the breast implants best suited for you: volume and size should match your physique, so the implants are comfortable over time.

SHAPES AND TYPES OF BREAST IMPLANTS

There are many different implants available, because every woman is unique, and each body is different. With so many available options, you and your surgeon can find the implant for you. Round Implants: Round implants stimulate the breast of a young woman. They are evenly shaped in the upper and lower half.

Anatomical Implants: Anatomically shaped implants replicate the chest of an adult woman. Their upper half is a bit flatter and the lower half is rounder.

INCISION AND POSITION OF THE BREAST IMPLANTS

Breast implants can be inserted and placed in different ways. Where the incision is made depends on the results of your preliminary examination. The type of insertion and how the implants are positioned is determined by several factors: your anatomy, your personal preferences and your surgeon's recommendation. INFRAMAMMARY INCISION: The most common incision for breast augmentation. It lies in the fold below the breast.

TRANSAXILLARY INCISION: A surgical incision in the armpit.

PERIAREOLAR INCISION: A surgical incision around the areola.

WHAT ARE THE RISKS & COMPLICATIONS?

Complications are uncommon but can include asymmetry, implant dislocation, increased scarring, incorrect implant position, sensory disturbances, palpable implant edges, infection, and capsular contracture. You should always discuss the possible risks and outcomes with your surgeon prior to breast surgery.

CAN AN INFECTION OCCUR IN CONNECTION WITH IMPLANTS?

Infections associated with breast implants are extremely rare. Infections of unknown aetiology that occur after implantation should be treated as quickly as possible. Use of antibiotics, drainage or implant removal followed by subsequent insertion of new implants after the infection has been successfully treated may be indicated.

HOW WILL MY BODY REACT TO THE IMPLANT?

The formation of a capsule of connective-tissue around an implant is a normal reaction to a foreign body. The undesired tightening of this capsule (capsular contracture or capsular fibrosis) can result in changes to the shape as well as to the position of the implant.

A capsular contracture may never occur at all, or it may occur after weeks months or years.

IS THERE A LINK BETWEEN AUTOIMMUNE DISEASES AND BREAST IMPLANTS?

Extensive independent study show no connection between silicone gel filled breast implants and autoimmune diseases.

DO BREAST IMPLANTS INFLUENCE THE FREQUENCY OF BREAST CANCER OCCURANCES?

The extensive studies currently available show that women with breast implants are not subject to a higher risk of breast cancer than women without breast implants. In other words, a breast implant has no influence on the occurrence of breast cancer.

CAN SILICONE GEL PERMEATE THROUGH THE IMPLANT SHELL?

Permeation of low molecular weight silicone gel through the intact implant shell cannot be completely excluded, but the gel usually remains within the capsule. In contrast to previous generations of implants, only negligible traces of gel can be found in the connective-tissue capsule around state-of-the-art implants. This is due to the significantly improved quality of the implant shells that are now equipped with a diffusion barrier preventing gel permeation.

WHAT SHOULD I DO IN CASE OF PERSISTENT PAIN?

Pain may occur post operatively in the area of the surgery as well as in the pectoral muscles and the arm when the arm and shoulder are moved. Please consult us as quickly as possible to clarify pain following your operation. Persistant pain is uncommon.