WHAT IS LASER SKIN RESURFACING?
Smartxide DOT uses a CO2 laser system which treats tiny areas or "islands" of skin tissue while leaving the surrounding tissue untouched, resulting in a much speedier healing time, compared to conventional ablative laser treatment.
The treatment encourages the development of new collagen during the healing process, offering a tighter, more toned overall appearance. In addition to treating wrinkles, lines and scarring, DOT therapy is a great option for skin renewal and rejuvenation, improving skin's texture and firmness.
Treatment programmes are individually designed to suit the nature and severity of the skin defects. Each treatment session takes about 30 minutes. Anaesthetic cream, oral medications and nerve block injections are used for pain control.
Post-treatment redness only lasts a few days and the use of suitable sunscreen and moisturiser is needed for a short period of time after the treatment.
Increased skin tone and fading of skin marks may occur as early as after the first treatment. As the laser stimulates collagen production, progressive improvement of the skin continues for at least six months after the last treatment.
The Smartxide laser applied specifically to the eyelids gives a dramatic improvement and has been termed the "Madonna Lift".
The Smartxide Cool Peel uses a lighter setting to create an exfoliating effect, at the same time using the heat energy to stimulate collagen regeneration and destroy pigmentation. The effect is a more youthful and clearer skin but with shorter downtime.
The cost of this treatment starts from £899 for a full face.
SMARTXIDE CO2 LASER & SCARS
When applied to acne scars, surgical scars etc, the laser has the effect of removing the damaged layer of skin and encouraging new collagen and elastic fibres to regenerate. This usually requires a course of 3 treatments at 2 to 3 month intervals.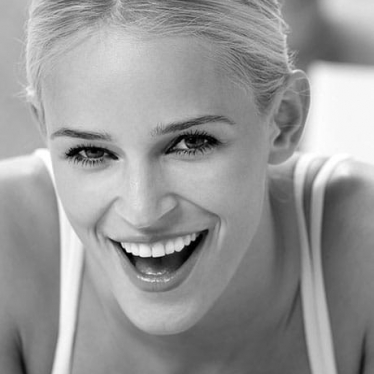 LASER SKIN RESURFACING
| | |
| --- | --- |
| Operation time | 20 mins - 1 hr |
| Anaesthesia | topical |
| Nights in hospital | day case |
| Risks - common | swelling, redness, fluid ooze pain |
| Risks - uncommon | scarring, infection |
| Pain and discomfort | a few hours |
| Follow-up | 2 weeks, 6 weeks |
| Time off work | 3 days - 2 weeks |
| Sports | 2 weeks - walking 4 weeks - everything |
| Result | 6 weeks until final result |
FEES
| | |
| --- | --- |
| C02 Laser Rejuvenation (Full Face) | From £1,999 |
| C02 Laser Rejuvenation (Full Face & Eyes) | From £2,400 |
| C02 Laser Rejuvenation (Full Face, Eyes & Neck) | From £2,900 |
| C02 Laser Rejuvenation (Small Area) | From £599 |
| Madonna Eyelift | From £799 |
| Cool Peel Resurfacing | From £899 |
| C02 Laser Scar Correction (Full Face) | From £1,499 |
| C02 Laser Scar Correction (Partial Face - 2 Or More Areas) | From £899 |
| C02 Laser Scar Correction (1 Area e.g. Nose) | From £599 |
| Lesions - Skin Tag/Warts/Moles/Seborrheic Keratosis | From £499 + £200 For Each Additional Lesion |
| Xanthelasma | From £899 |
What our Patients say
Laser Skin Resurfacing
"At my Consultation with Mrs Kat in 2012, i found her professional, approachable and importantly to me, she listened to my needs..."
M. M.
"Having just finished my course of CO2 Laser I just wanted to say how pleased I am with the finished results. My problem started after 30 years..."
J. P.
"After a careful discussion with Mrs Kat about how to address a few very fine lines around the lips, I decided to have a course of..."
A. M.
"I was so unhappy with my tired aged appearance, I had brown spots on my skin,deep lines, it was generally awful. I came to see Mrs Kat..."
P. T.