Tatler's Cosmetic Surgery Guide Best in Class for four years running.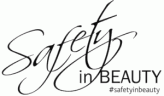 Diamond Awards 2021 Plastic Surgery Winner

Best Cosmetic Surgery Clinic West Midlands 2021 and 2022

Most innovative Cosmetic Curgery Clinic Birmingham 2020
Kat & Co Team
Check out our team of talented doctors and practitioners, experts in their field of work, providing a range of aesthetic services, and our administrative team who will help you with your booking and experience at the clinic.
Birmingham Based Clinic!
Our purpose-built Birmingham Cosmetic Surgery Clinic is located on Calthorpe Road, within the heart of the Edgbaston Medical Quarter.
Our ethos is to place our clients' needs at the centre of everything that we do and provide the highest quality of service.
Take a Look at Our Instagram
Follow us on Instagram where you can see the latest before and after photos and videos, as well as patient reviews.
What our Patients say
Breast Enlargement Testimonials
"So I've had my surgery! 400cc Opticon over the muscle. I am absolutely over the moon. Every single member of the Kat and Co team are truly wonderful...
L. W.
"With much research I stumbled upon Kat&Co, from the first query till now 5 days post op these lovely people have been amazing, super professional and I couldn't ask for any more...."
L. W.
"Great experience from start to finish! Every member of staff were very informative and supportive in the lead up, the twilight anaesthetic was brilliant, I didn't feel a thing during and wasn't groggy in the slightest afterwards!...
L. W.
"Doctor Salibi explained everything in detail & discussed surgery options with me, l was made to feel very comfortable in an otherwise uncomfortable situation & cannot thank Dr Salibi enough for his efforts on the day."
M. H.
"My whole experience at Kat and Co has been amazing, I'm so glad Kirsten carried out my surgery. Thank you for keeping me updated too."
R. S.
"Dr Kok is fantastic! Had breast implants, and i am so so happy with the results! He's always on hand through email if you have any queries, and was very friendly and easy to talk to...
R. S.
Arrange Your Breast Enlargement Appointment!
Frequently Asked Questions
Complications are uncommon but can include asymmetry, implant dislocation, increased scarring, incorrect implant position, sensory disturbances, palpable implant edges, infection, and capsular contracture. You should always discuss the possible risks and outcomes with your surgeon prior to breast surgery.
The formation of a capsule of connective-tissue around an implant is a normal reaction to a foreign body. The undesired tightening of this capsule (capsular contracture or capsular fibrosis) can result in changes to the shape as well as to the position of the implant. A capsular contracture may never occur at all, or it may occur after weeks, months or years.
Address:
20 Calthorpe Road, Birmingham, B15 1RP